When Tjasa and Jan, authors of the blog post series about their road trip, cruised around the southern part of Portugal, I sat on the plane and flew there on a 10-day visit. The main purpose of my trip was to surf in the Algarve region with Jan, while being a part of their road trip.
As their van was built in a way to accommodate only 2 persons, I used may little green tent to sleep there.
While the 10 days we spent together resulted in 15 surf sessions, it is quite logical that our common part of the trip turned out to be mainly beach hopping. During that time, I slept in my little green tent in a number of beaches, sometimes on the sand, sometimes on the grass, sometimes on some less favorable floor.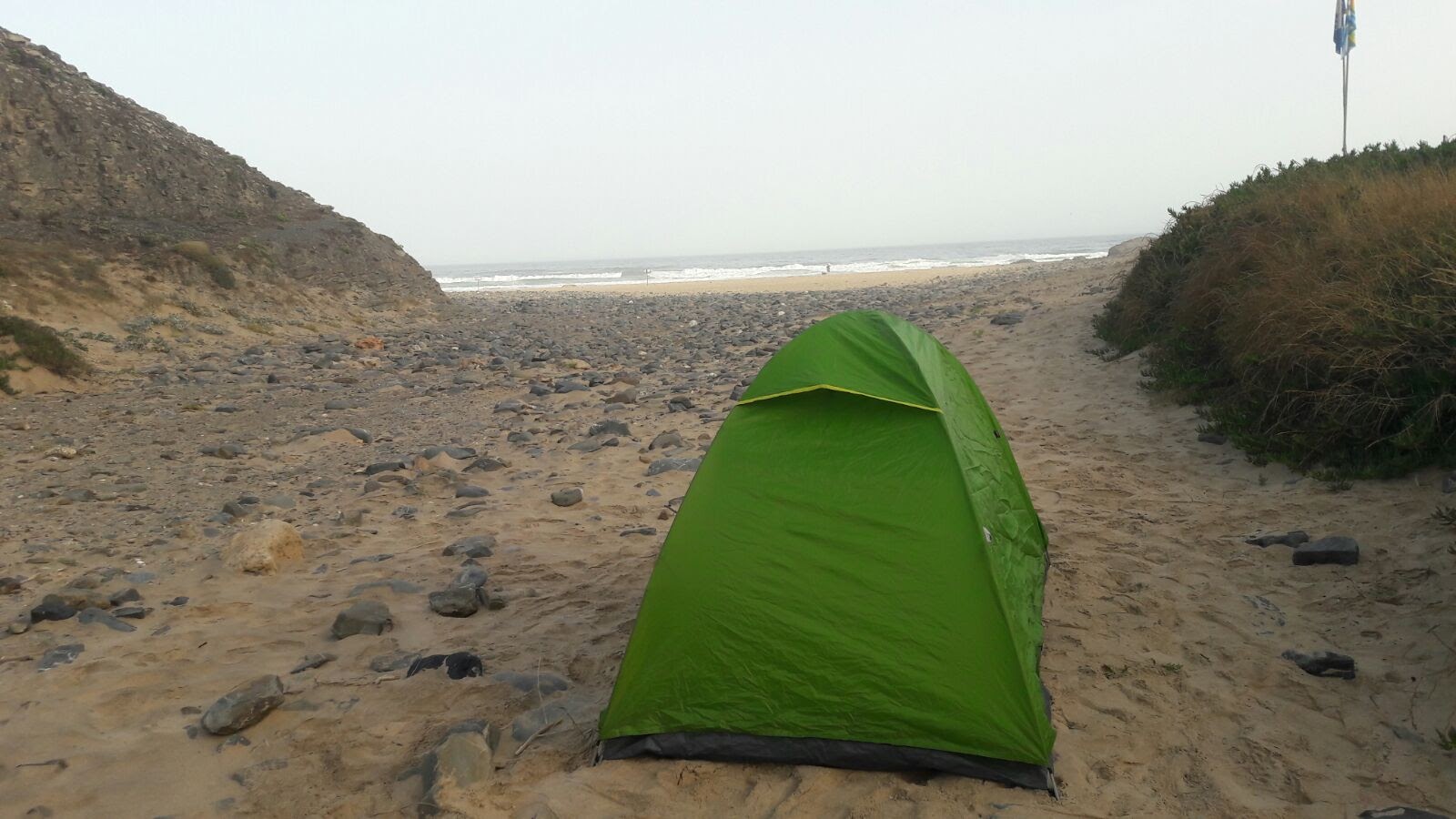 Here go a few takeaways from the trip…
Surfing on the south of Portugal 
-> South of Portugal offers beaches for all levels and conditions. There are spots facing the south swell directions, as well as those facing the north and of course also west.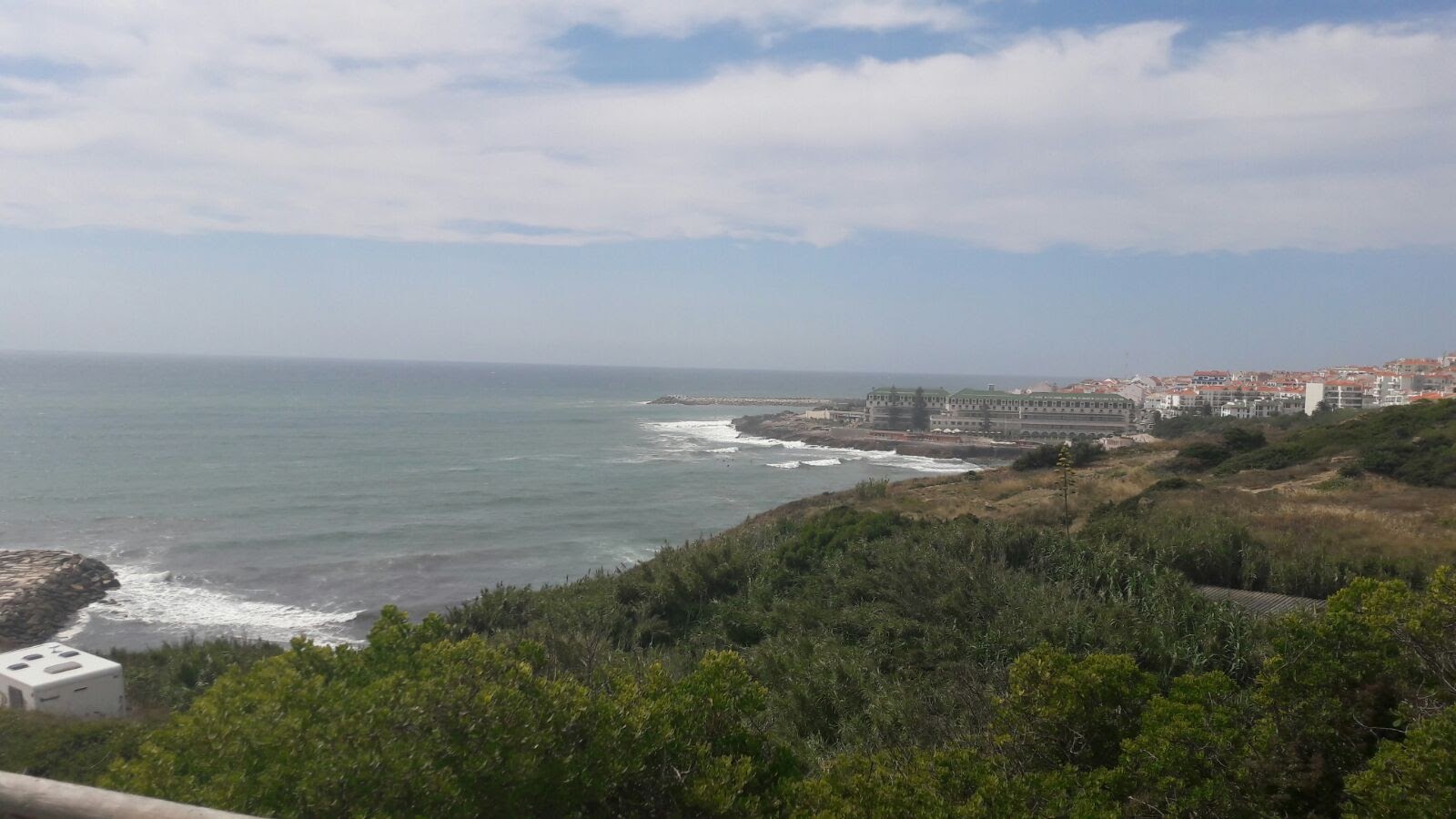 -> A well-protected beach is Arrifana, which is really picturesque, well protected from the wind, as well as often diminishes swells from the west directions.
-> If you don't have a car, I would suggest you to go north of Lisbon, and surf in Peniche.
-> To fill up water, necessary to wash wetsuits on the go, a petrol station is your friend.
Tips for a good trip on the south of Portugal
-> The best place to freedom camp safely in front of world-class waves that we found is in Ericeira. There is a grass parking, full of campervans, and facilities (which are unfortunately locked in the night), on the beach. There is also a nice restaurant with a good salad.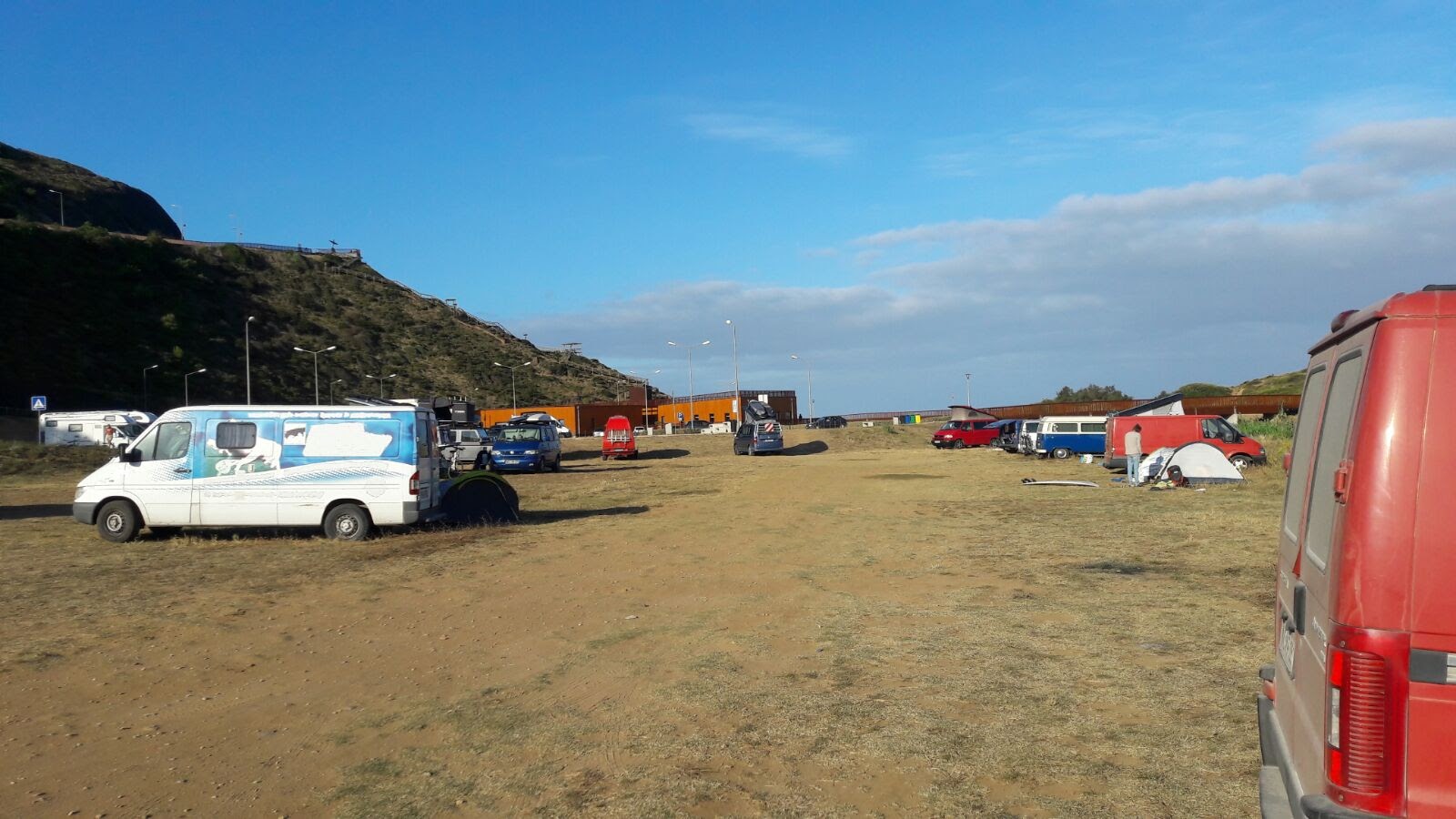 -> Even in Lisbon, you may camp in a camping that is well connected with buses – if that helps you with catching the plane. But it's quite expensive and noisy due to traffic all around the otherwise huge camping ground in the middle of the park.
-> Wind and sun are constants on the south of Portugal. Shade is hard to find, but due to lower temperatures, the car with open windows will not be too warm at all.
-> Bring a sweater and a 4/3 wetsuit. Sunglasses and a hat as well. Your life in Portugal will be so much more enjoyable.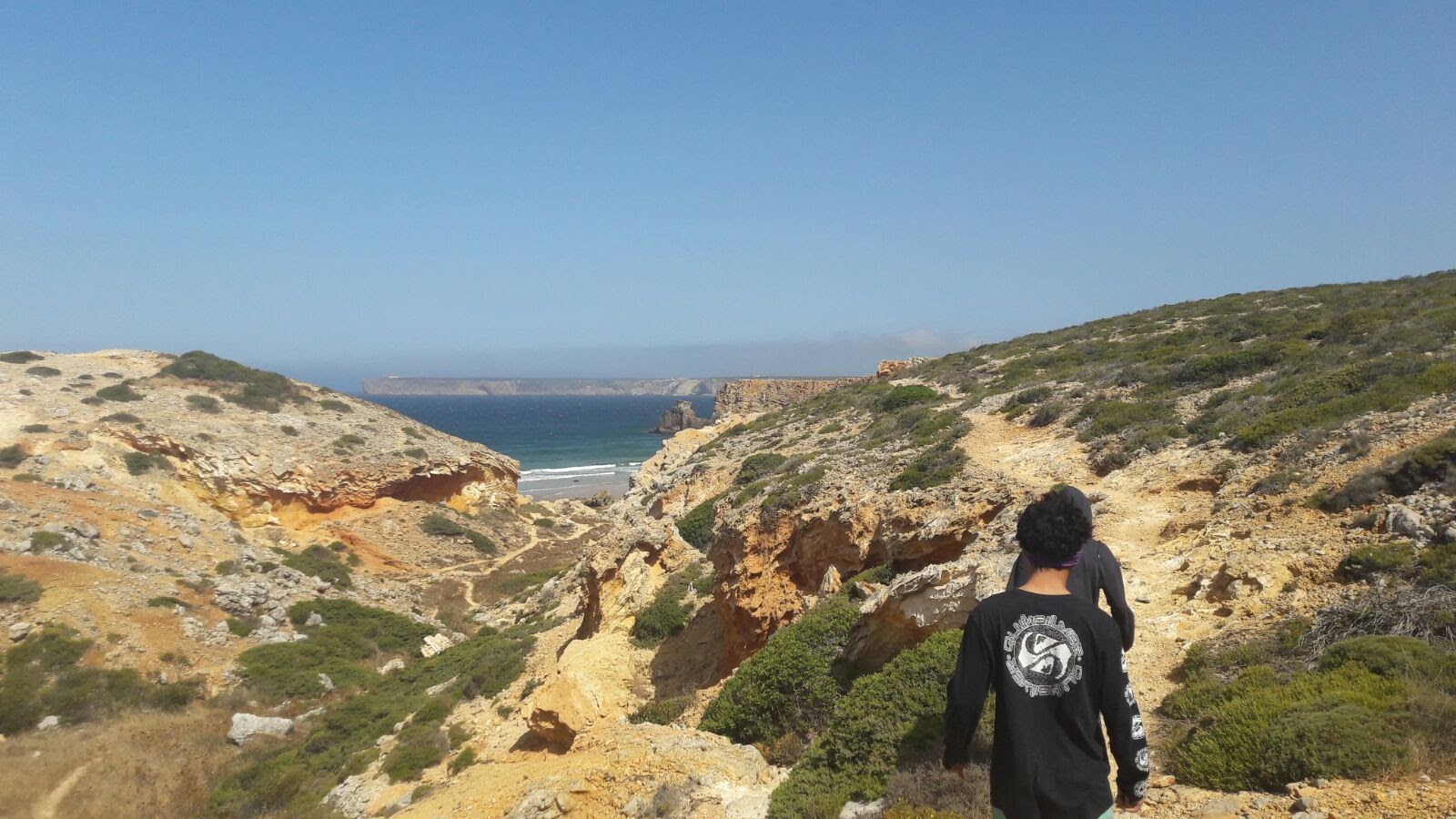 -> Eat pastel de nata every day. Twice. 🙂
That's it! Have you ever been on a surf trip to the south of Portugal? More hints are welcome in the comments below. Cheers!
Pin for later…
Author:
Matic
Matic is tech startup guy who loves to spend time outside. In his free time he is an true outdoor freak – he tends to surf, run and ride a mountain bike, and in the winter time just loves powder skiing and snowboarding. Matic also loves to travel, often has to because of work, and even more often because he wants to 🙂
If you like, please share and spread the love :)