A paradise for mountain bikers of all abilities, Slovenia offers trails of all kinds: from easy gravel road uphills to technical singletracks, from downhill and freeride style bike parks, through natural tracks for Enduro riders, to the most amazing views you can imagine on your mountain bike tour.
In all this, of course, there is plenty to do for the lover of the uphills, views, and long rides in nature. Let us expose some of our personal favorites XC bike destinations in Slovenia:
This is a marked, official mountain bike route that takes you throughout almost the whole country. You can do it in one piece and sleep at the lodges and in the towns along the way, or you can do it piece by piece. This route includes a bit of everything: from great views to singletracks, to gravel climbs and descending trails. Of course, you can not completely avoid asphalt roads, but as the name suggests, this is the ultimate adventure for a traveling XC mountain biker.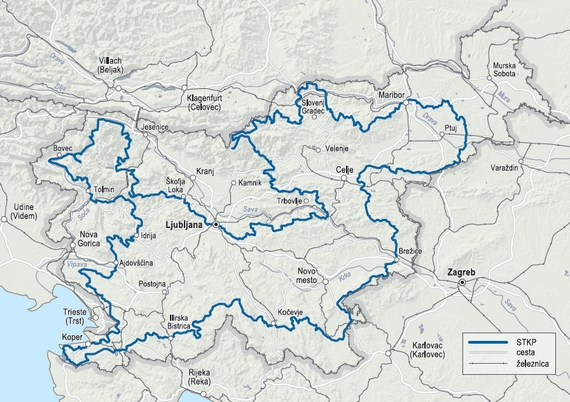 Trails on Pohorje
Pohorje mountain range is full gravel roads, trails, and paths – some of those are designated for the mountain biking. You may catch a gondola/cablecar in the city of Maribor to take you and your bike to the top of Pohorje, and then ride all through the mountain range (a 1-2 day tour, depending on your ability), and then catch a train back from the other side of Pohorje. An alternative option is a bus with bike stands, that can take you from Maribor, through Ruše, all the way to Lovrenc, a village which is a perfect starting ground for getting on top of Pohorje and then proceeding either towards Maribor or towards Dravograd.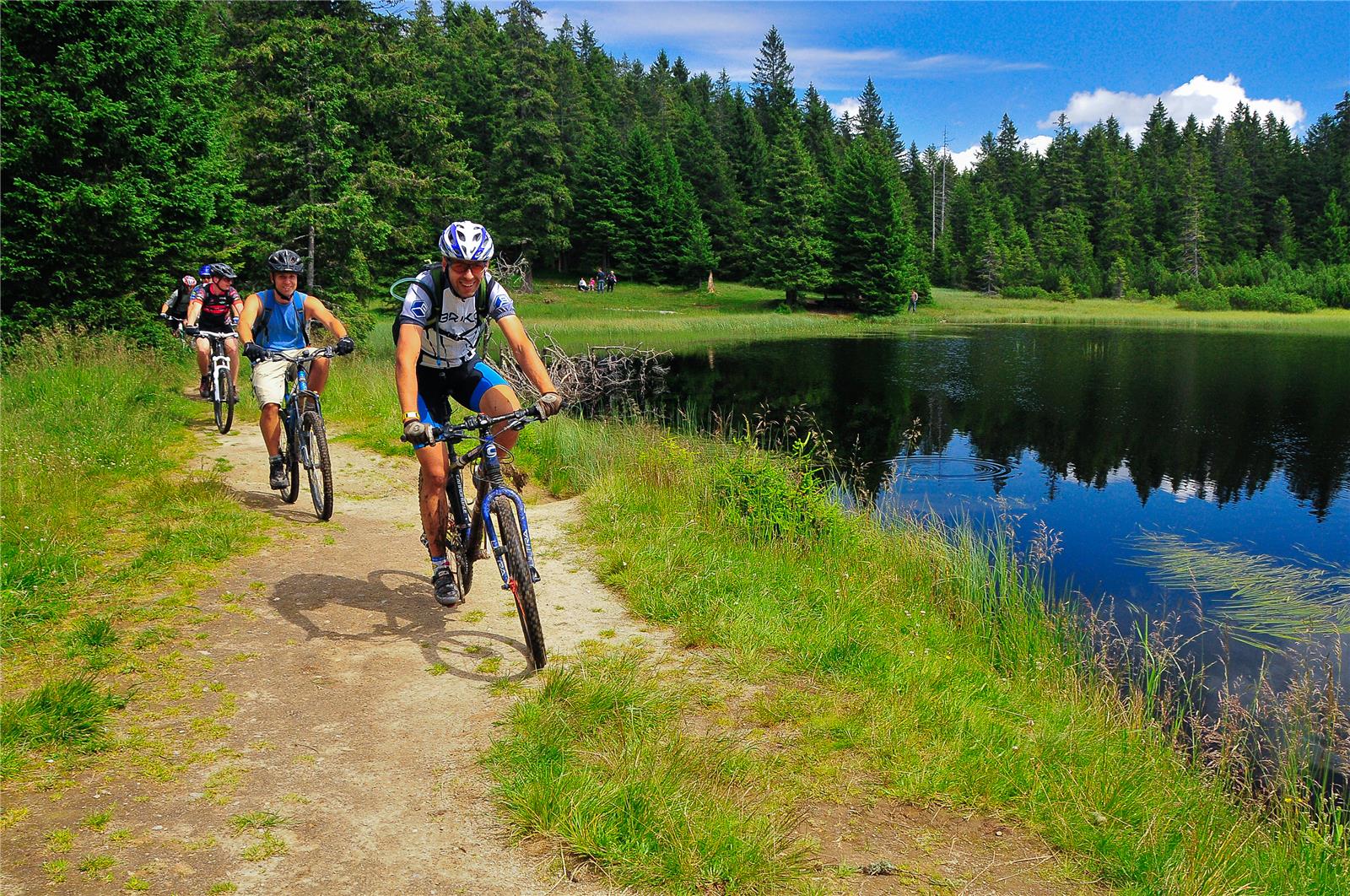 Somewhere in the middle lies the village of Ruše which provides literally all you can wish as an XC mountain biker: signposted trails on unpaved roads, climbs of different lengths and grades, and in the summer of 2018 there was even a very cheap (2 EUR/person) shuttle that takes you on top of the Pohorje, on a very good position for the whole day adventures in the woods of Pohorje.
A town of Tržič in the region of Gorenjska offers signposted trails of different difficulties and lengths. Being located in the mountainous region of Slovenia, those trails often offer breathtaking views. They are all publically available on  Visit Tržič website. The site is available also in English, but if you need any help with planning your trip, just let us know.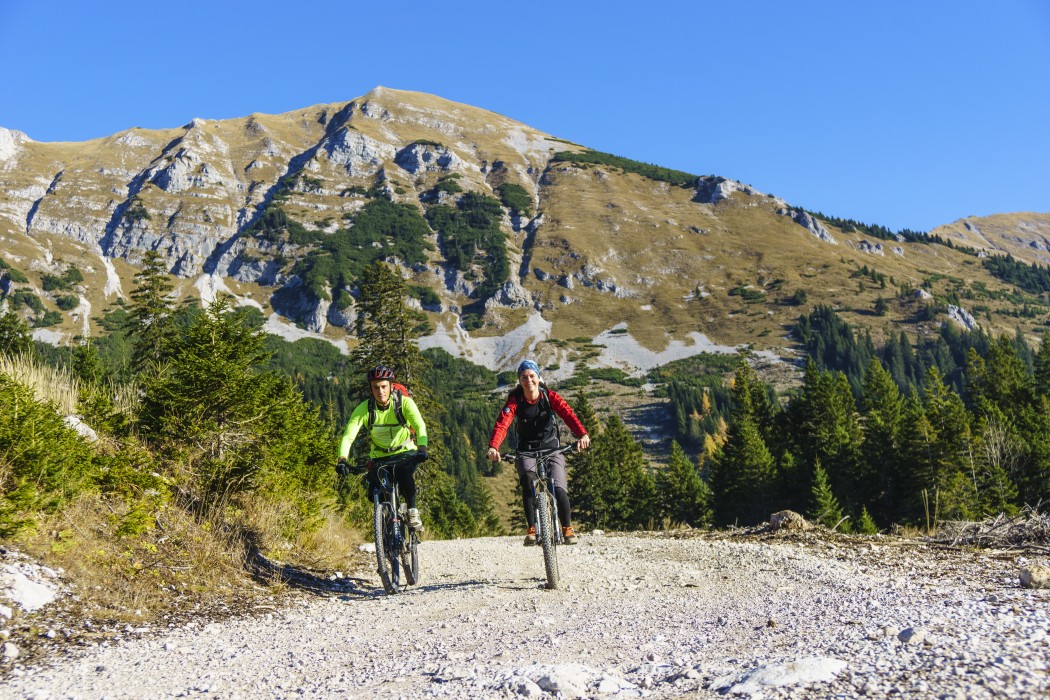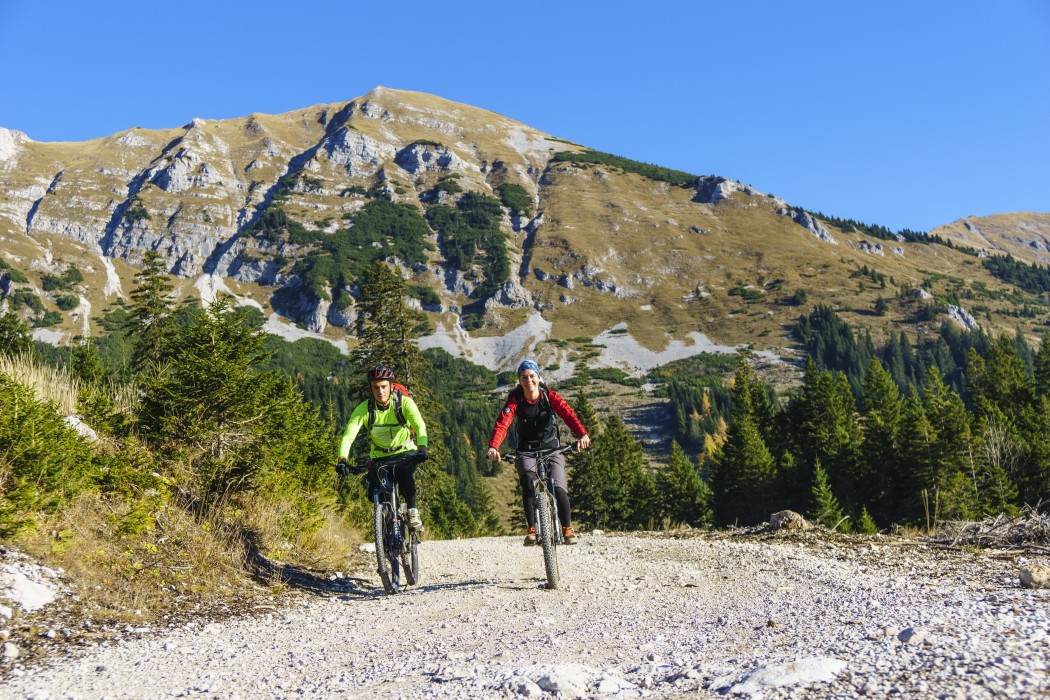 Slovenian seaside
Slovenian seaside is just perfect for exploration with an XC mountain bike. The renown Paranzana track, which stretches from Croatia to Italy, and crosses the whole coastline of Slovenia, and lets you visit some of the tourist gems on the Slovenian coast, like Piran, Izola, and Koper. One of the most pleasant rides, which can be taken at a fast pace, or at a slow pace with the family, includes a bit of gravel, as well as some asphalt roads, and crosses narrow tunnels that once in the past used to be built for the train. The whole Paranzana track is situated on the route of the former railroad route which was connecting the towns on the seaside, and also offers some "resting stations" for you to stop and sit down. Really worth visiting, as it makes you breathe a bit of the history on your bike!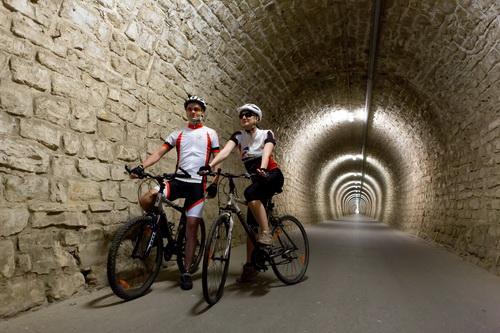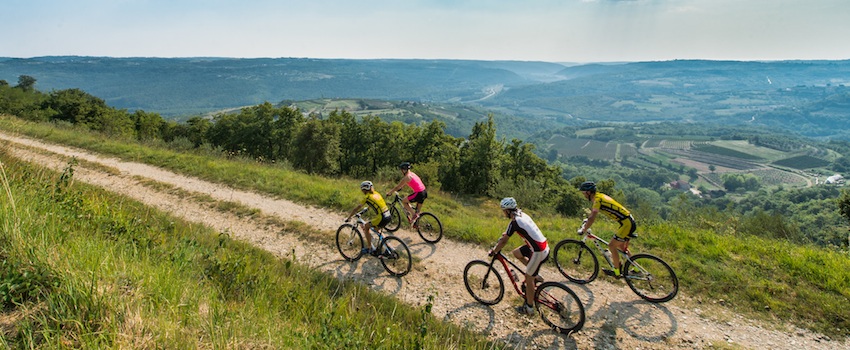 Hope you got some ideas on your next XC bike holiday destination. 🙂 If you have any questions regarding bike trails in Slovenia, let me know in the comment section below, I'm happy to help.
Pin for later!
Author:
Matic
Matic is tech startup guy who loves to spend time outside. In his free time he is an true outdoor freak – he tends to surf, run and ride a mountain bike, and in the winter time just loves powder skiing and snowboarding. Matic also loves to travel, often has to because of work, and even more often because he wants to 🙂
If you like, please share and spread the love :)