Being high on the idea of light travel from the hostel hopping times, both of us (Urska and Matic), and each of us on our own, developed a habit of traveling with hand luggage only. Not carrying a lot of luggage made travel so much more enjoyable – and cheap at the same time.
Then one day, I (Matic) went to a surf-trip to Portugal with a good friend Marco. We visited another friend, Walber, whom we knew from student exchange. He lived in Portugal, and had a nice young family there. And they had that marvellous old van which was perfect for surf trips.
However, not the whole family and us could sleep in the van, and with Marco, we had to get some shelter. And so we obtained a little green tent.
That day, nobody knew it has transform the way I travelled.
After camping Portugal, we flew to Madeiea and camped exclusively in that tent. From Madeira, I flew to Gran Canaria, and the story continued.
The next stop were Azores. The tent folds so small that I carry it around in hand luggage. Even better – it is small and light enough to be carried on a backpack for camping in distant locations on the treks – perfect if you visit Machu Picchu by trekking.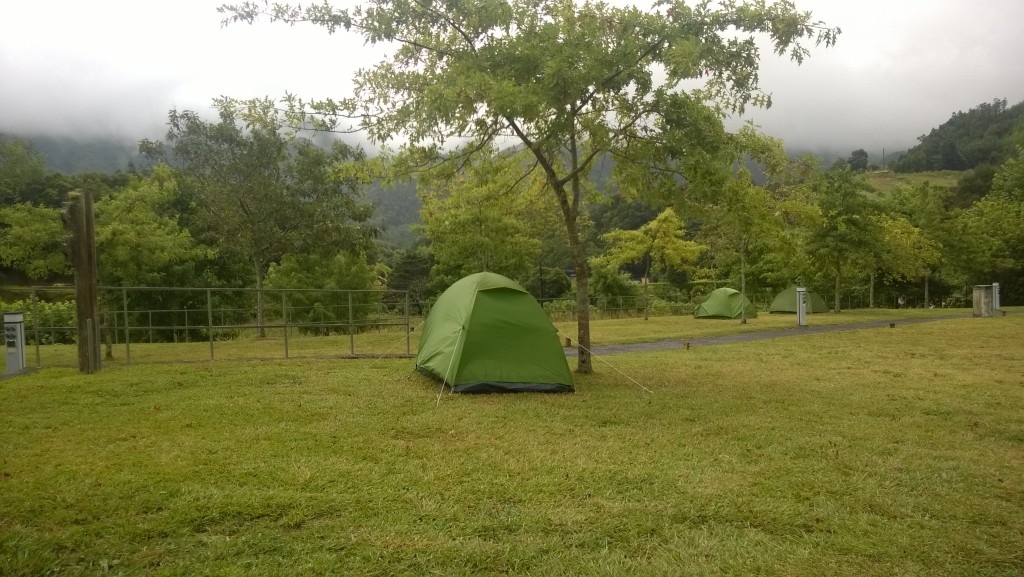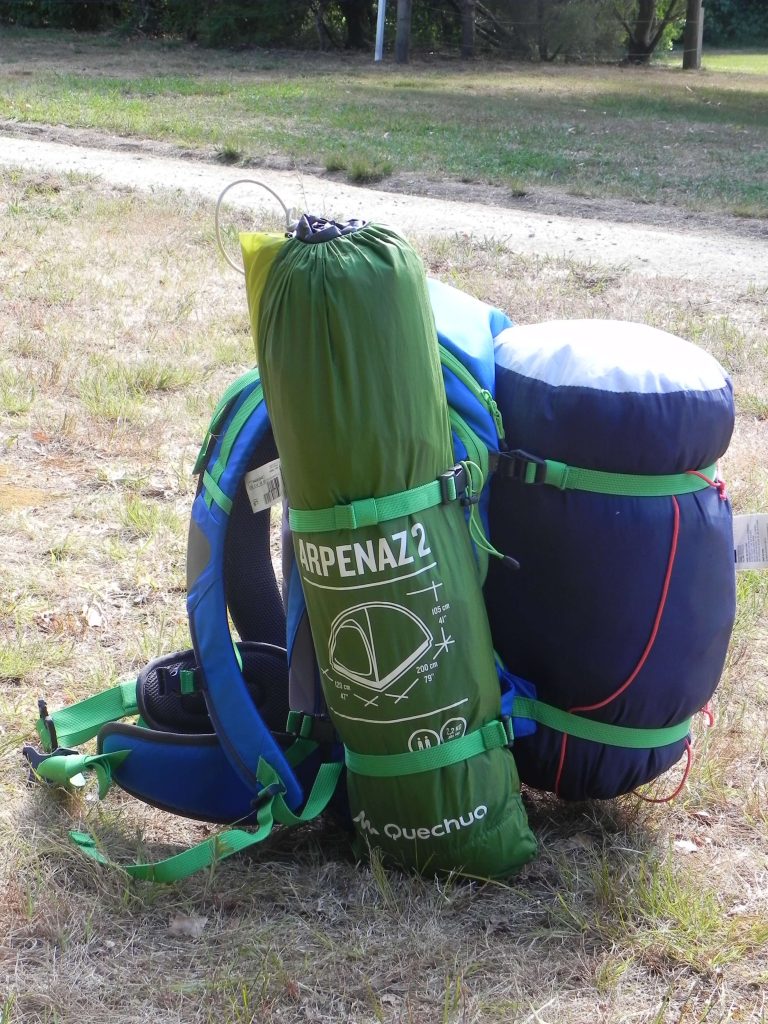 We used it in Slovenia, then returned to Portugal, flew with it to Australia, New Zealand, and camped under the soaring sun and heavy rain during which we were not sure whether it will flush us to the sea, all while being in this small portable house – dry.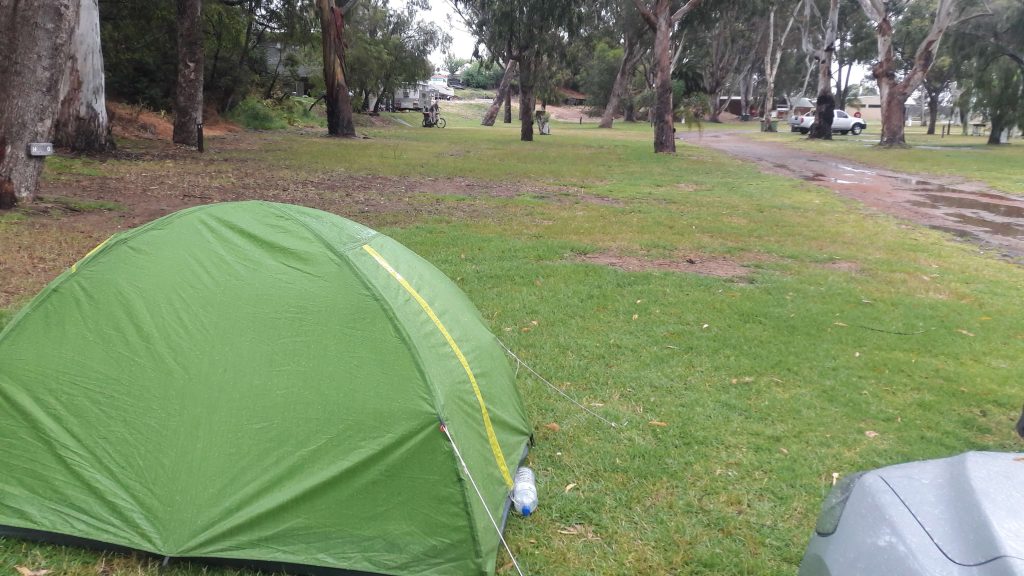 In New Zealand, we move daily, and the beauty is that setting up and packing this tent is as easy as eating an ice cream.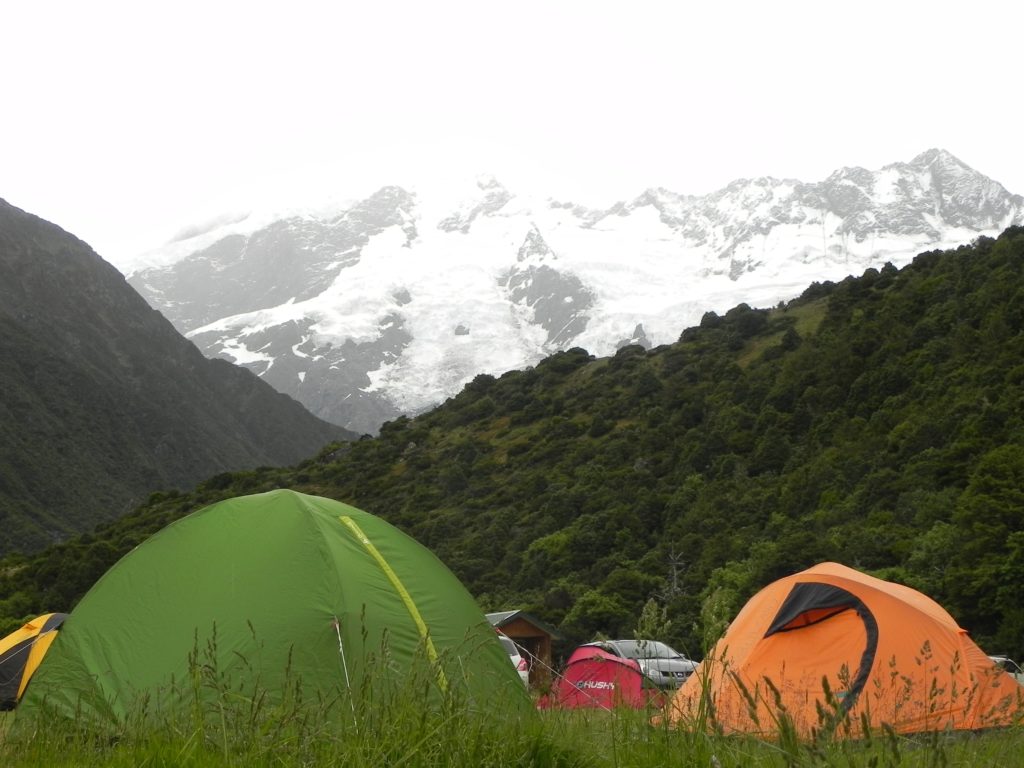 In the moment of writing this article, I'm in this little green tent in a probably roughly 30th consecutive day of camping, somewhere in the woods of Abel Tasman national park in New Zealand, listening to the rainfall above my head.
It never ever, not once, leaked a drop of water. Actually, it's the tent I trust in most. Besidss being a bit dirty, it doesn't yet show signs of fatigue.
It's our little home away from home which changed our travels from hostel-based to tent-based. Outdoor living at it's best.
You'll never believe the price. It was the cheapest in the shop. May well be the best spent euros on any piece of equipment up to now, ever.
And I'm sure it has a long story ahead.
Pin for later…
Author:
Matic
Matic is tech startup guy who loves to spend time outside. In his free time he is an true outdoor freak – he tends to surf, run and ride a mountain bike, and in the winter time just loves powder skiing and snowboarding. Matic also loves to travel, often has to because of work, and even more often because he wants to 🙂
If you like, please share and spread the love :)