Malaga is one of those beautifully livable cities. I lived there for a few months in the beginning of 2015 and it definitely is the city that has it all:
a vibrant city life and a nice historic center
beautiful nature at its doorsteps,
good weather all year long
places for recreation, chilling and partying
ocean surfing and skiing in a 2-hour distance
hills for walking and mountain biking very close
It lies on the southern part of Spain, in Andalucia. Andalucia has a very rich history: in the ancient times, Romans built their cities there. Then for a part of the time, Arabs from the area of today's Morocco took over. And now, there is Spain. Each of those eras left a visible mark on the city, so a part of the center is full of remains of all those cultures: buildings such as castles, stages, and so on.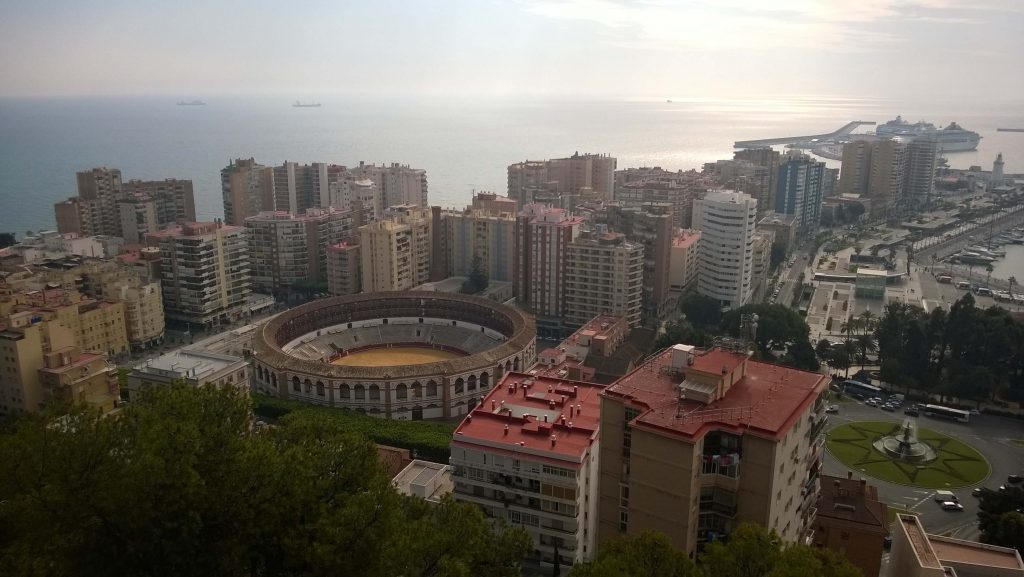 Malaga in 3 days
So, let's get to the point: what can, or better even, should, you visit if in Malaga.
1. Castillo Gibralfaro
The castle above Malaga should be free on one of the weekdays (it used to be Mondays if I'm not mistaken) and offers great views over the city. Alternatively, if you don't get there on the right day, it is still worth the effort to go up- just a bit below the castle, there is a nice plateau from which you may admire the bay.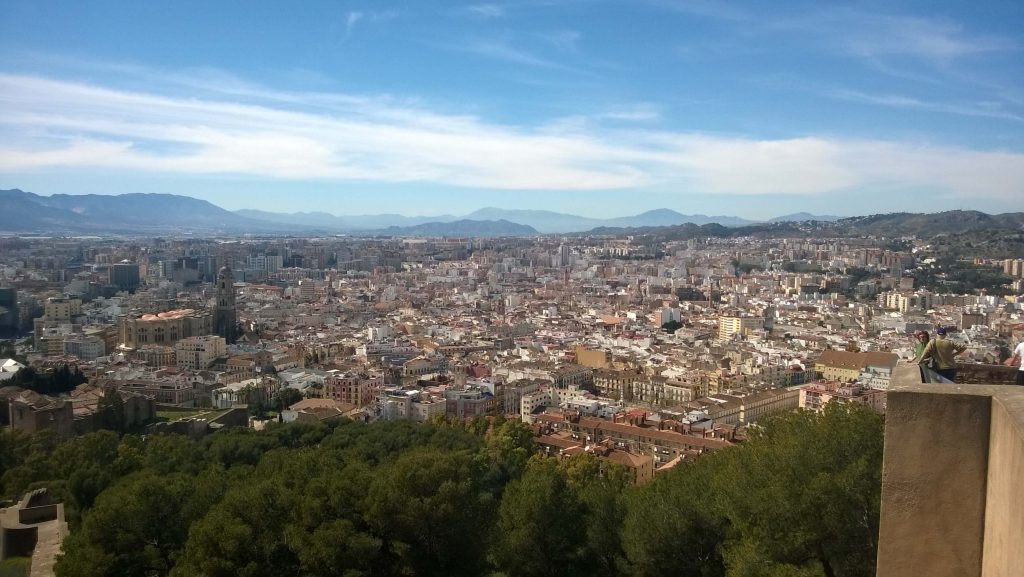 2. Malaga city center
Visit the city center, and try not to get lost in the curvy streets of the old Malaga. But if you do, no worries – you will find the way to the sea sooner or later, and from there navigate to where you would like to be. Center offers something from different eras and cultures, as well as nice cafes and restaurants to visit.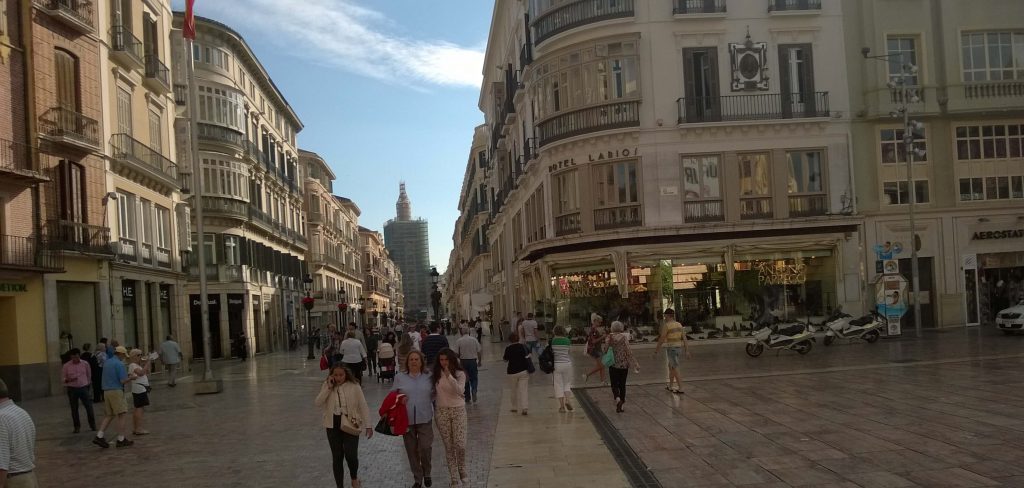 3. Malagueta beach
Visit the beach Malagueta for swimming, sunbathing, slacklining, running, or just to take a stroll. On the other side of the marina and the port, there is another long beachline, on which you may run in the morning or evening. It was one of my favorite activities when I was there.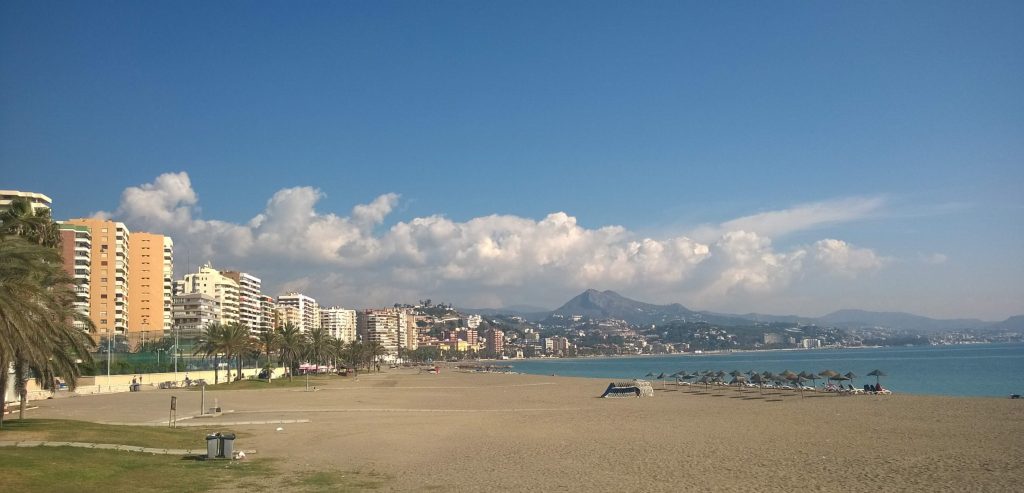 4.  Nearby towns
Take a train to one of the towns nearby. Malaga has a train service going through the airport straight from the city center, and this same train can take you to the places outside of the city worth visiting, such as Álora, Fuengirola, etc.
5. Outdoor activites
Being a part of Andalucia, Malaga is beautifully located: you may go skiing to the Sierra Nevada by driving for 1.5 hours, kiting in Tarifa or surfing waves in El Palmar (Cádiz) is a similar amount of driving away.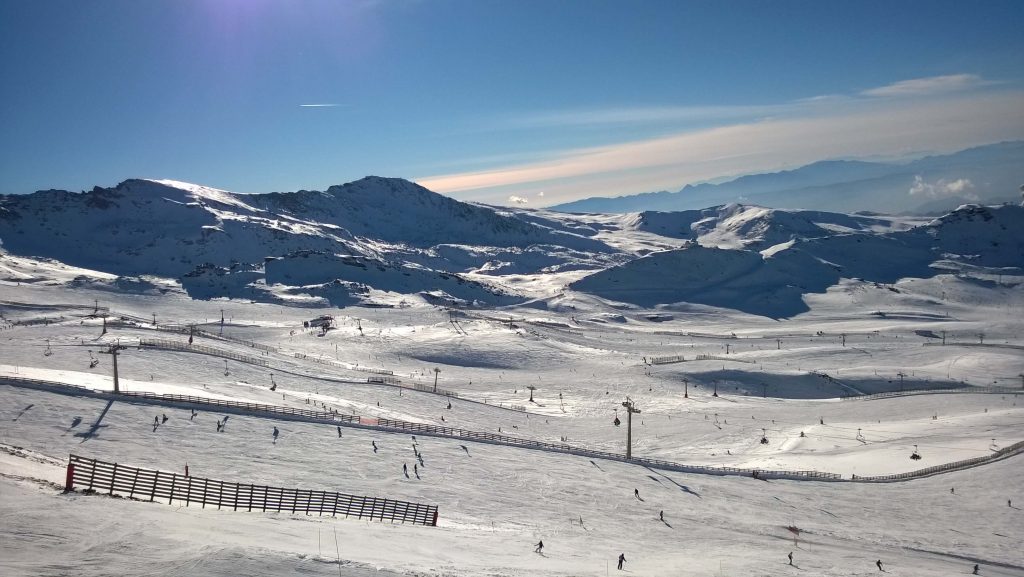 Have you ever been to Malaga?
Pin for later…
Author:
Matic
Matic is tech startup guy who loves to spend time outside. In his free time he is an true outdoor freak – he tends to surf, run and ride a mountain bike, and in the winter time just loves powder skiing and snowboarding. Matic also loves to travel, often has to because of work, and even more often because he wants to 🙂
If you like, please share and spread the love :)