Some hints for a light camper in Western Australia
As described in our 10 days itinerary on the south of Western Australia, we did a bit of camping in Western Australia. By trying to follow our minimalist approach, we packed the really basic stuff while going on a trip to Australia (and then further to New Zealand):
Those things fit, together with a set of decent technical clothes for hiking and camping, and a few cozy shirts and underpants, neatly in a 50-liter hand luggage dimensioned bag.
Still, going to spend a month and a half camping, we required some additional equipment, such as cooking pots, self-inflatable mats, and some supplies.
Following the minimalistic approach, while maintaining the work flowing from a computer, we looked at effective internet access. We needed to find camps. We wanted to get the best out of Western Australia. Here is what we learned, and used:
K-mart for cheap self-inflating sleeping mats (not sure, roughly $20-$30), pots and portable gas cooker ($20). They also have amazingly warm sleeping bags, even double ones with 150 cm width, for up to roughly $40.
We rented a car. If we stayed for a month, we could buy one. A friend living there purchased a nice 4WD Mitsubishi, and you can get a usable car for $1500. Of course, you finally need to sell it as you leave.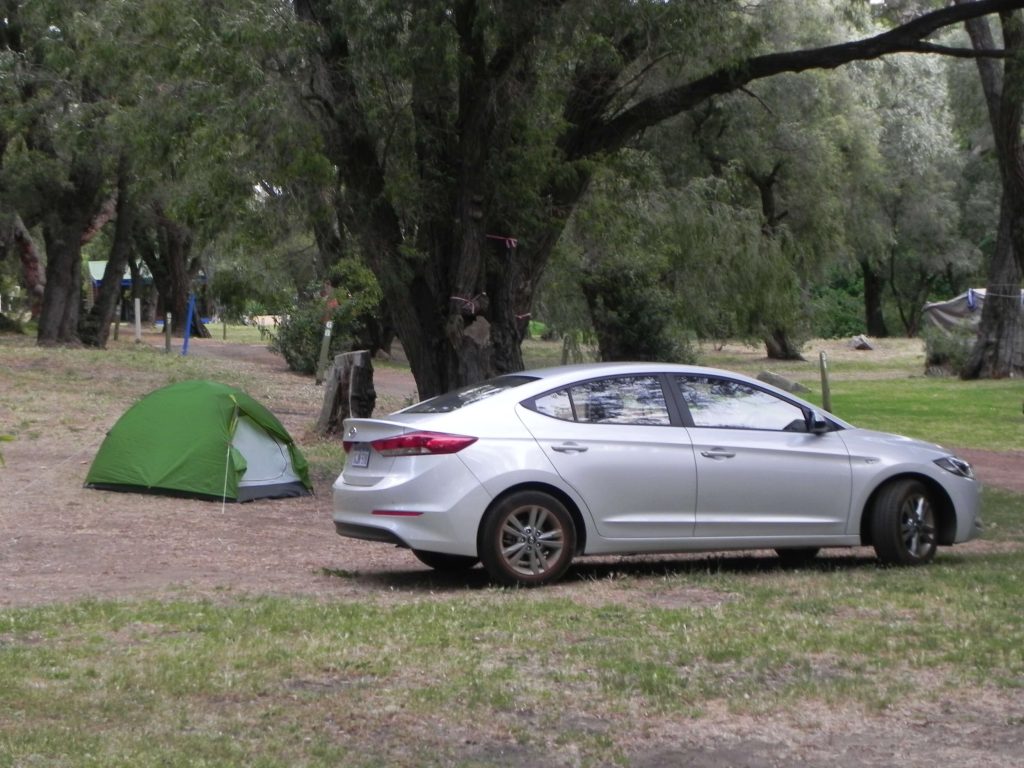 If you need a 4WD somewhere, it's in Western Australia. There are many surf beaches and nice spots, accessible much easier / or only with / a 4WD vehicle.
You can catch WiFi Internet in some public places (like Margaret River city), in every McDonalds, and in Public Libraries. In the latter ones, you can normally also print and scan. Handy if you work on the go. If staying for a longer time, get a SIM card, it's cheap and effective.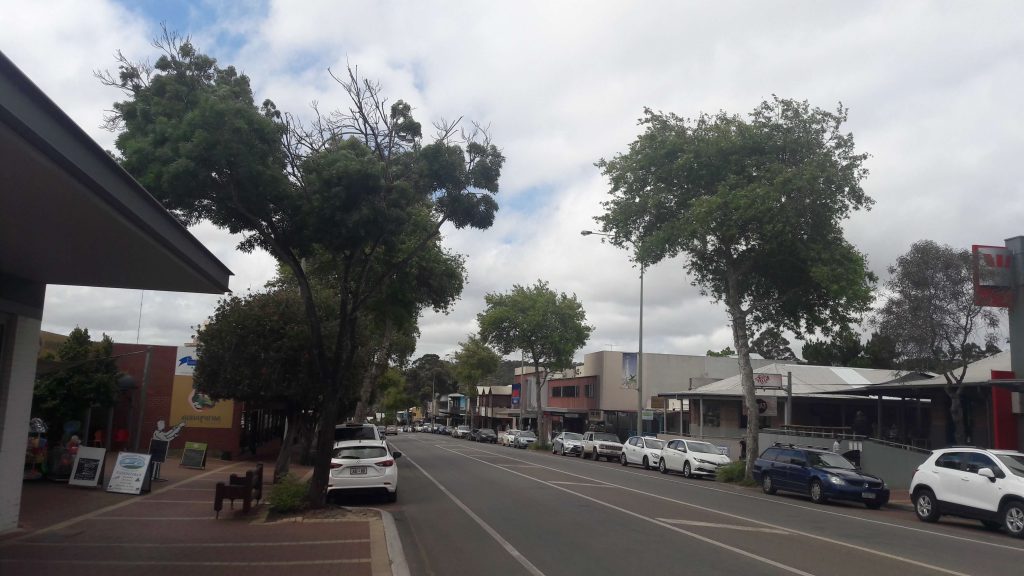 Tap water in Western Australia is potable, but you can taste "salt and minerals" in it. I mean, it has a taste. If you prefer to buy water, use big markets, and buy a pack of 6 or 8 bottles, instead of buying 1 single bottle. You may get 6 or 8 bottles in a big market (such as Coles or Woolworths) for a price of 1 single bottle in a small General store.
There are some crazy cool things around, like a soup kitchen in Margaret River, where you can get very delicious vegan food in exchange for a donation.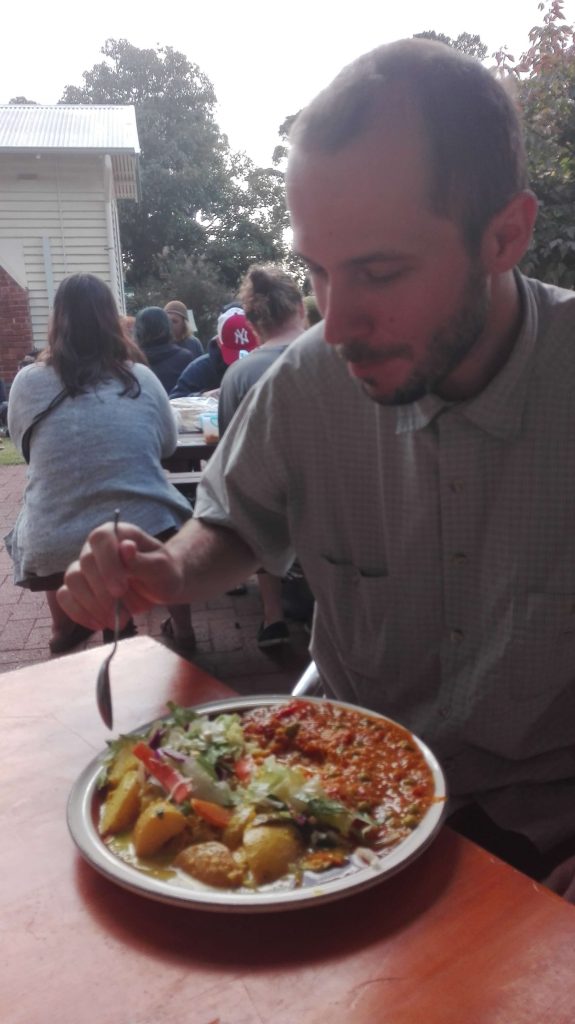 Using a credit card? Use AUD instead of your own currency. If using own currency, at least for us paying with EUR, there was a special fee charged for doing the payment in foreign currency / for conversion.
If you come from Europe, you may find it amazing that every beach and many towns have: a public toilet! Some with showers. Woohoo.
Another thing that a non-Australian like us finds awesome, is the fact that most camps have a pretty good stock of equipment: such as cookers or at least a barbeque, washing machines, and equipped dishwashing area. So if you stay only in camps, you don't need your own gas stove.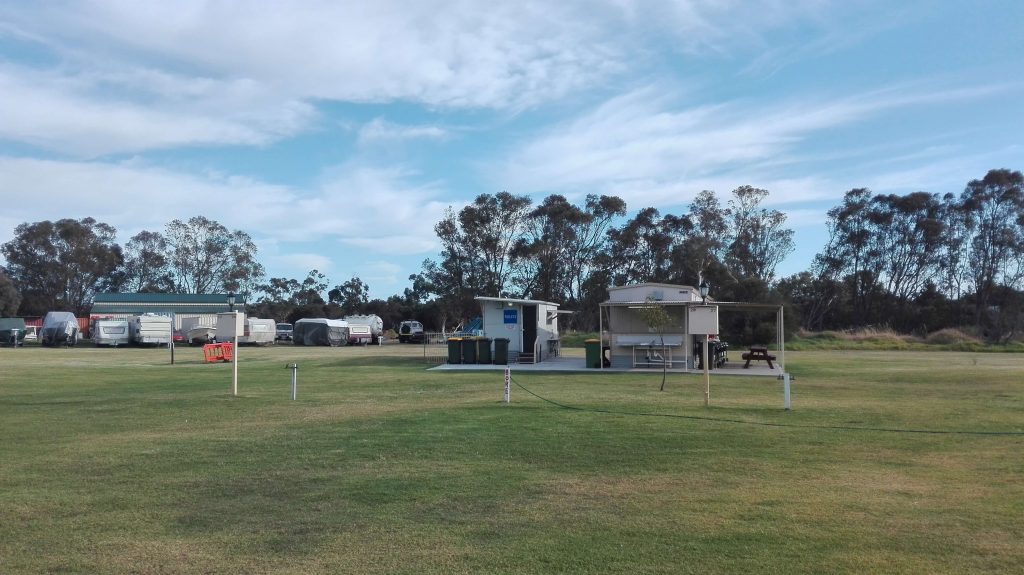 Need to find camps? Well, there are plenty of them, designated with the signposts. Use CamperMate app to find them and plan your journey. It's amazing, you can even download a database of camps to your phone to not use internet on the go.
Got more tips and hacks on camping in Western Australia? Let us know in the comments below!
Pin for later!
Author:
Matic
Matic is tech startup guy who loves to spend time outside. In his free time he is an true outdoor freak – he tends to surf, run and ride a mountain bike, and in the winter time just loves powder skiing and snowboarding. Matic also loves to travel, often has to because of work, and even more often because he wants to 🙂
If you like, please share and spread the love :)