I have one simple principle in my life regarding stuff: own as little as possible, and as useful as possible. Stuff shall be of adequate quality to fulfill all (but really all!) of the needs, and not even a tiny bit better than that. So gadgets are part of this story: I prefer having a tablet
 which is also a laptop, so it can be my only device on work-related travels, for example.
But on a recent trip to Azores, we spent majority of time outside: camping, hiking, and so on. And since I was, despite being "on holidays", still "working a little bit", there was one things that was coming back all of the time: lack of battery life. You know, not the lack of battery life you have because you were to lazy to put your phone on charger over night, or because you were playing games all of the time. But a lack of battery life because you were working on stuff which earns money for your travel. 🙂
So before the next trip, I decided to buy a Power Bank.
Power Bank characteristic
Before buying, I did a small research of those devices, and I am at the moment really happy with my purchase.
The main characteristic that Power Banks differ one from another is their capacity, which is linked with their physical size and price. In general, the larger the capacity, the larger the power bank, and the larger the price.
Looking at what I need, I decided to pick a 10.000 mAh power bank which is of a really nice size.
This thing still fits everywere, including a pocket, but can on the other hand provide enough power for:
This is just perfect for long train- and bus- rides that, despite I hate them, sometimes come my way. And by having a Power Bank, I can turn those long hours into something productive and even creative (you know travel and creativity goes together…). Which I consider amazing. 🙂 Same thing goes for life when hiking and wild camping becomes a reality, but you don't want your clients to be aware of your wild life. With a device like that, the smartphone can last a week. And, (yes, it used to be a normal thing for a dumb-phone to last a week 10 years ago), well, that's something special, too!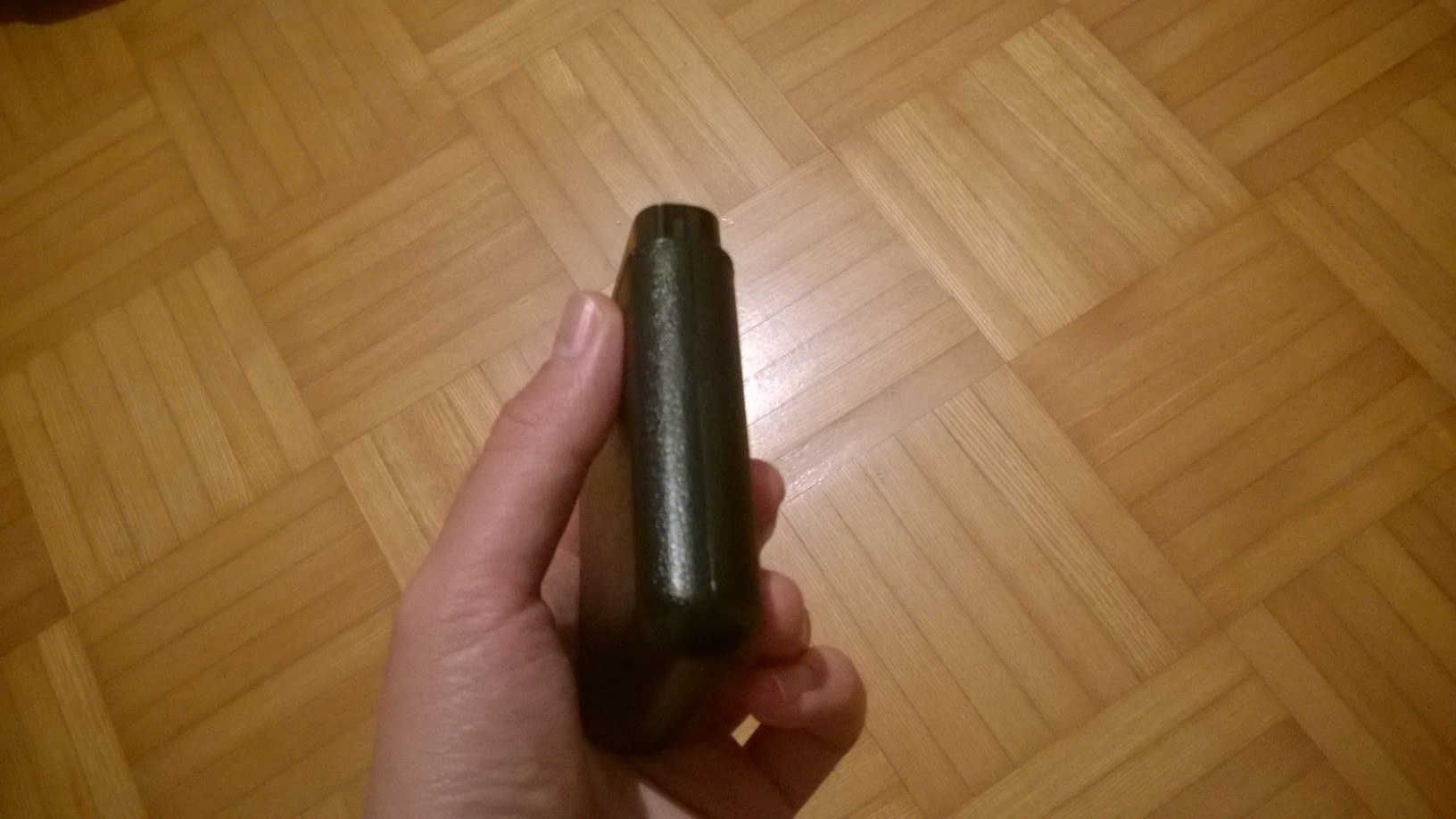 The cost of a power bank is relatively low. It doesn't carry any data, and is not associated with and subscription (for phone) you may have. This is why it's much more comfortable to leave it charging on the camping's toiltet, while you go to take a coffee in the camping's little bar – something I would never do with my phone, despite the fact that it's password protected. Phone is worth too much in terms of both technology and data on it, while the Power Bank has a relatively low value, so the risk of "what if someone takes it" is way smaller.
And that's it. It solves the drained battery problem, helps me be productive and creative on boring transfers, helps me when trying to work and live off the grid, and helps me protect my more expensive devices (like tablet and phone) when charging in public places. It's an ultimate must-have for an adventurist (or one who needs to use GPS on smartphone while navigating the island and camping in the wild – if you prefer not to be online during holidays, which is completely normal).
Power Bank suggestions
Here are some Power banks I would recommend:
Ultra-Slim 10,000 mAh Dual USB Power bank by V7
Portable Charger for Smartphone, Tablet and More, 10000 mAh,  by Trust Urban

Power Pack AL421 Limitless, 10,000 mAh by Xtorm

What are your experiences in charging phone and computer when traveling? Do you have a Power bank?
Pin for later…
Disclaimer: This post contains affiliate links. If you click on one and make a purchase, we might make a little extra spending money, at no extra cost to you. All opinions are our own and these products have been found useful during our travels and come highly recommended to you.
Author:
Matic
Matic is tech startup guy who loves to spend time outside. In his free time he is an true outdoor freak – he tends to surf, run and ride a mountain bike, and in the winter time just loves powder skiing and snowboarding. Matic also loves to travel, often has to because of work, and even more often because he wants to 🙂
If you like, please share and spread the love :)