If you are spending your time in Slovenia and love to kayak, a trip across the Karavanks just north of the border is, in my opinion, worth it. We did it on one prolonged weekend, with the goal of visiting two lakes of Austria, each of which is somewhat close to a city in Carinthia: Wörthersee, close to Klagenfurt or as we call it Celovec and Ossiacher See close to Villach or as we call it Beljak.
Both of those lakes offer the opportunity for swimming and kayaking and are surrounded by truly beautiful landscape. While Wörthersee is surrounded by a bit lower hills and gives you a feel of a bit more open space, Ossiacher See boasts pretty high mountains of Gerlitzen on one side, making you feel sheltered from the rest of the world a bit.
Kayaking the Wörthersee
We stayed on 2 campings along the way: one was the camping in Klagenfurt, which didn't allow us direct access to the lake without buying a ticket for the beach. As with every bigger camping, it had more facilities and was generally well organized, but less to our liking – as we prefer the smaller and more remote camping grounds if possible.
So on the first day, we took our car and drove on the road south of the lake to the village of Reifnitz, where we could easily pump our kayak and put it into the water. From there, we paddled in the direction of the northeast and managed to find a nice secluded bathing area, where we also met a local. The woman told us that most of the lakeside land (shore) is privately owned and that it's hard to find a secluded place already – actually, even in the area where we swam, the land was fenced as they were starting to build some hotel there.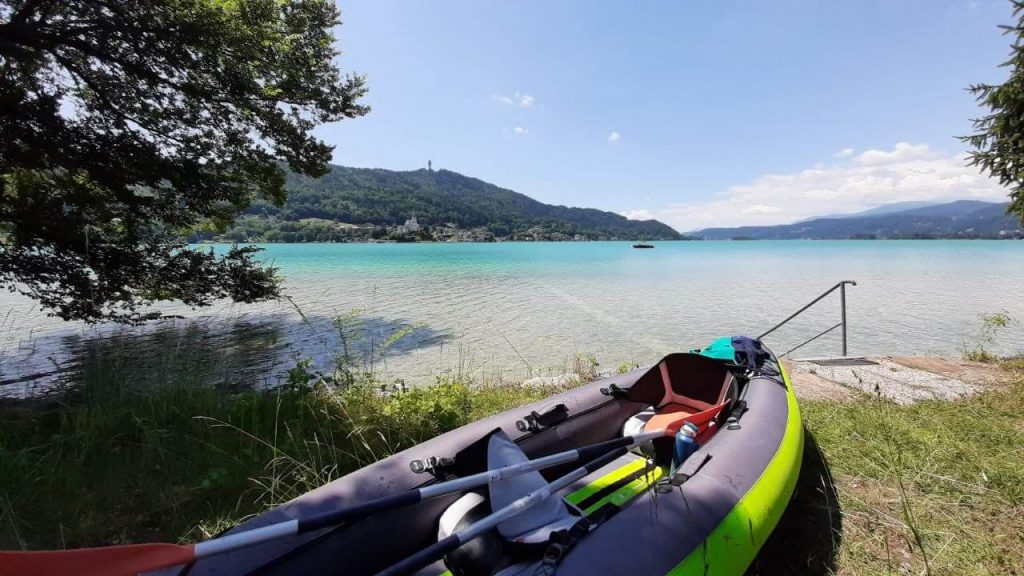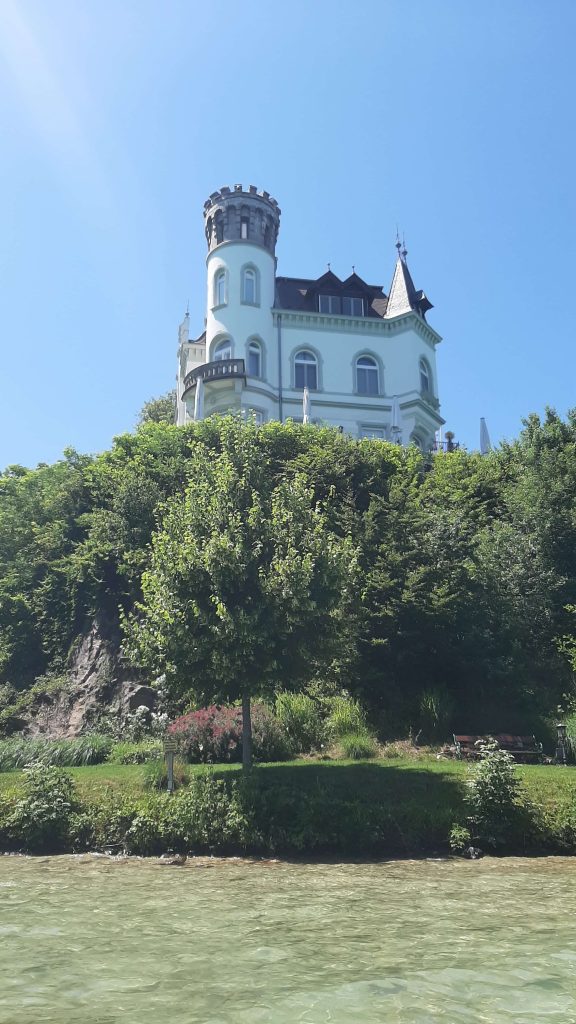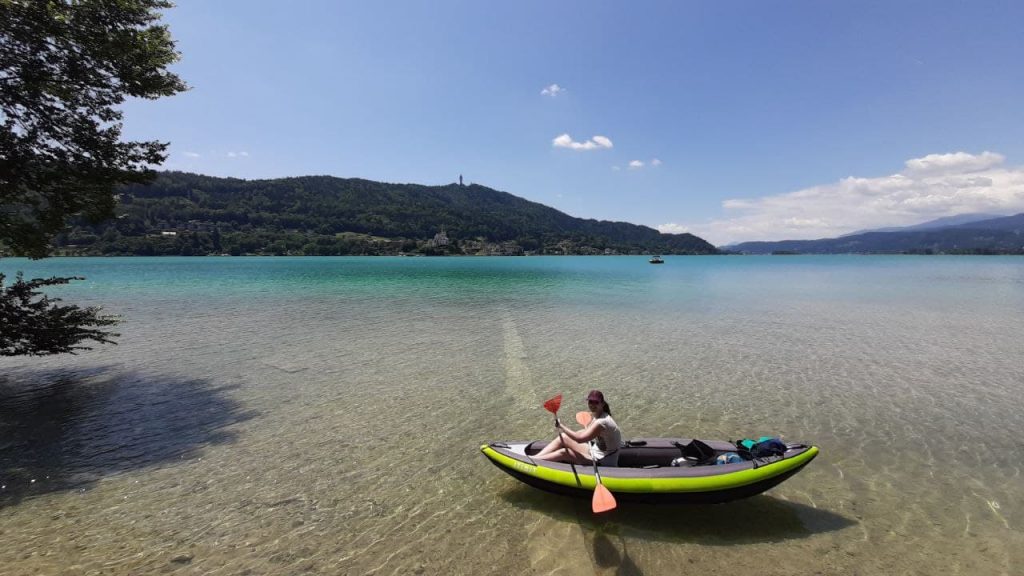 Kayaking the Ossiacher See
After a really beautiful kayaking session and a delicious lunch in the restaurant on the lakeside in Reifnitz, we moved towards the lake Ossiacher See, more precisely towards the camping Gebetsroither. There, we managed to station ourselves close to the lake and enjoyed some more kayaking and leisure time in the beautiful nature.
While the water feels a bit darker on Ossiacher See, it's just as pleasing to swim, and we really liked the nature there. Enough words, the pictures say it all!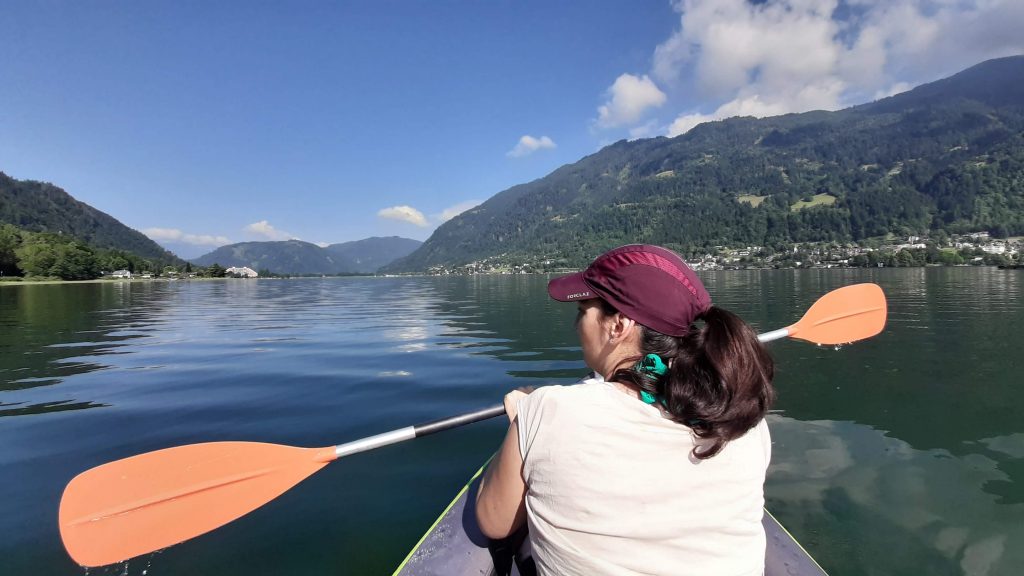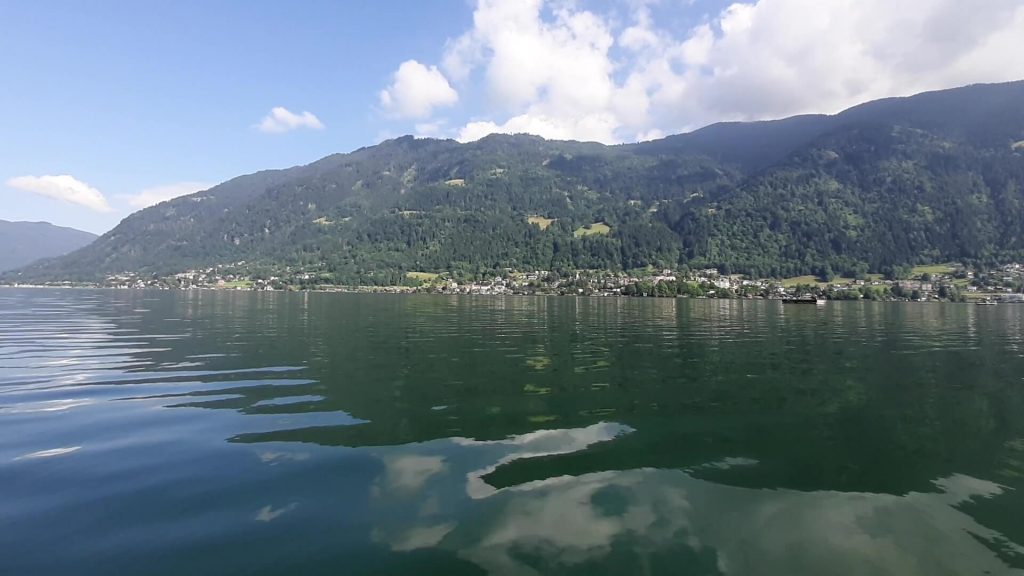 Pin for later!
Author:
Matic
Matic is tech startup guy who loves to spend time outside. In his free time he is an true outdoor freak – he tends to surf, run and ride a mountain bike, and in the winter time just loves powder skiing and snowboarding. Matic also loves to travel, often has to because of work, and even more often because he wants to 🙂
If you like, please share and spread the love :)