Kayaking on Soča river
While Slovenia possesses a number of beautiful rivers, one of the undeniably most famous ones is Soča, or Isonzo as Italians would call it – the emerald river. Cold, wild, and clean, certain stretches of the river are among the best places in Slovenia for whitewater kayaking of different difficulties.
However, in the town called Most na Soči (which would literally translate as Bridge on the Soča river), the river which is accumulated a bit lower, loses it's wild-flowing (but not wild!) character and creates a beautiful calm water lake in which you may kayak with a calm water kayak, swim, or even jump off the bridge that crosses the calm-flowing stretch of the river (all of the mentioned activities at your own risk, of course!).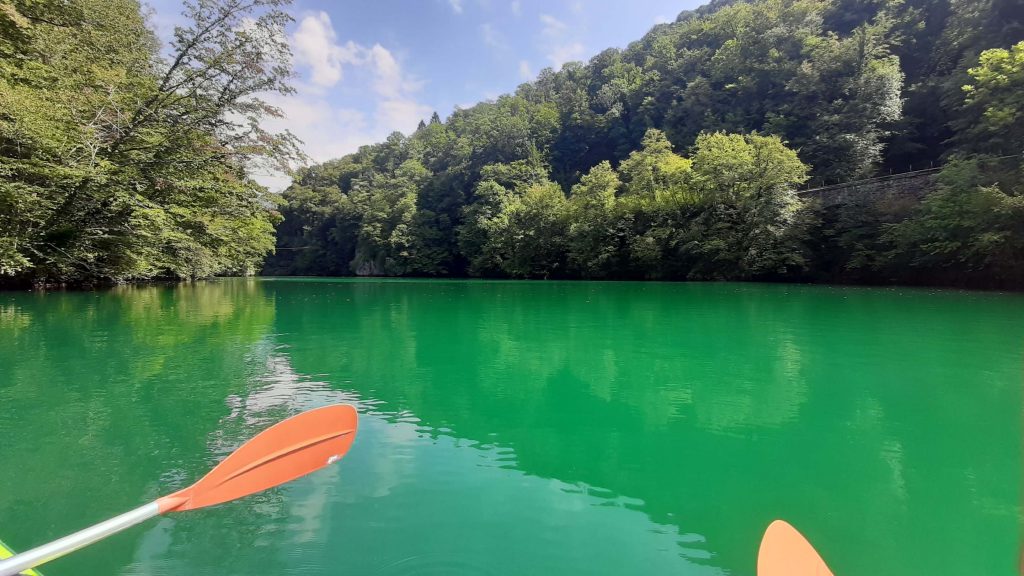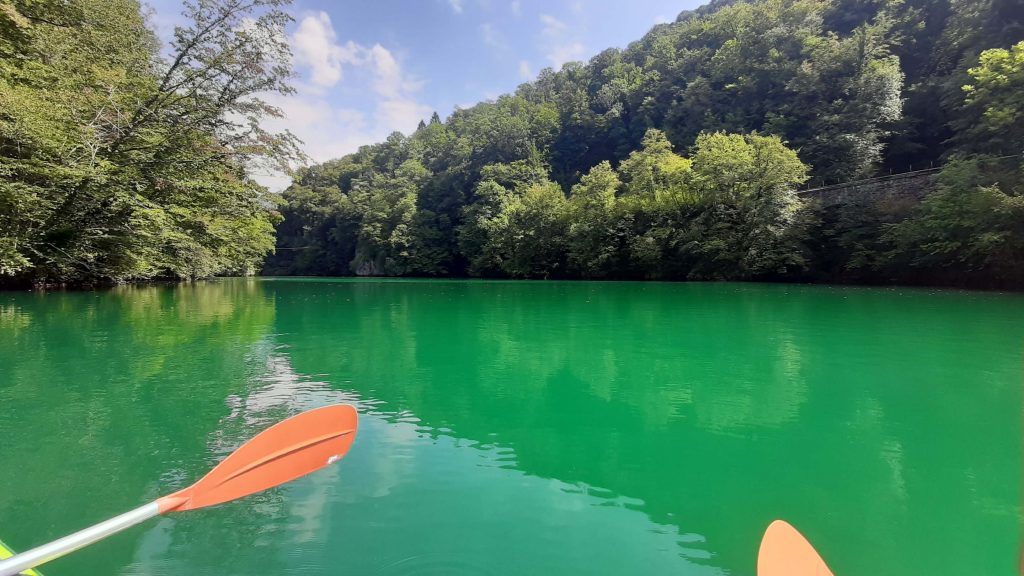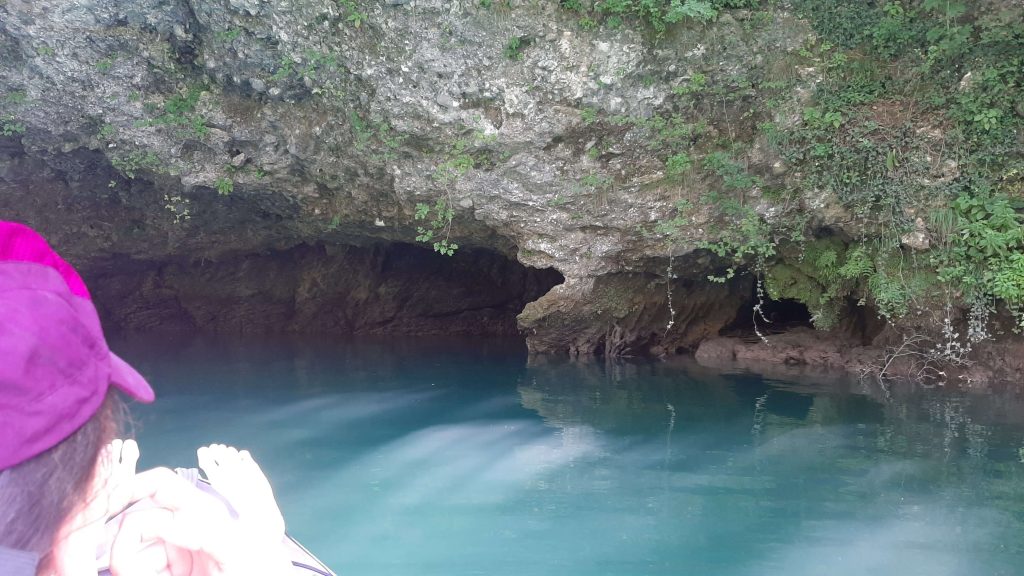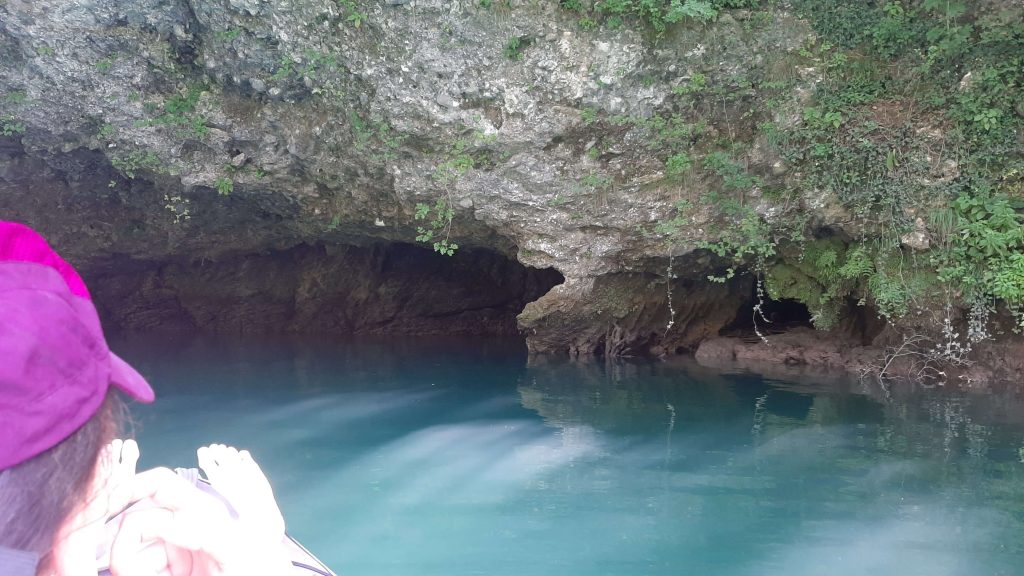 The plan is simple: you may enter the river from a kayak center location, where you can also park. The location is on the road from Most na Soči to Tolmin, on the left side in the direction of Tolmin, just at the edge of Most na Soči.
Besides parking, there is also a platform that you can use to launch your boat. Then – paddle downstream, under the bridge – and enjoy the beauty of Soča.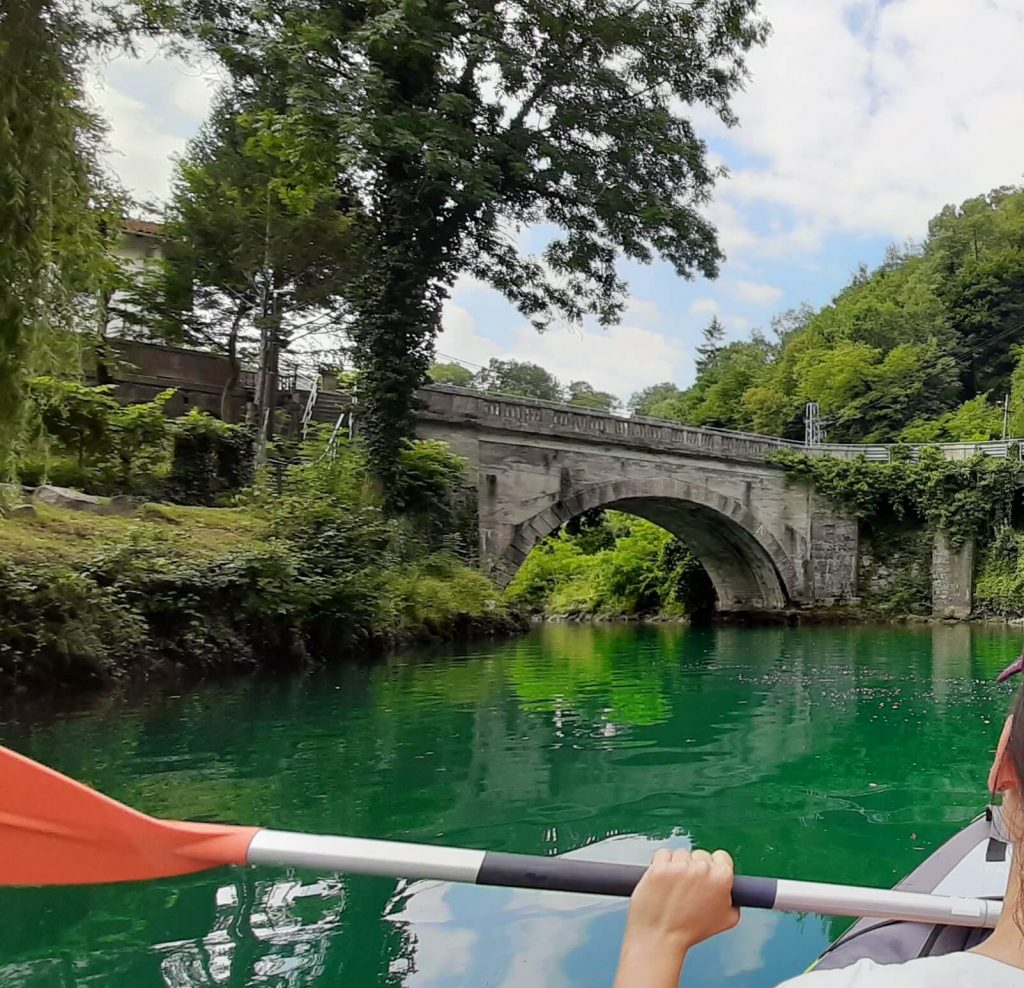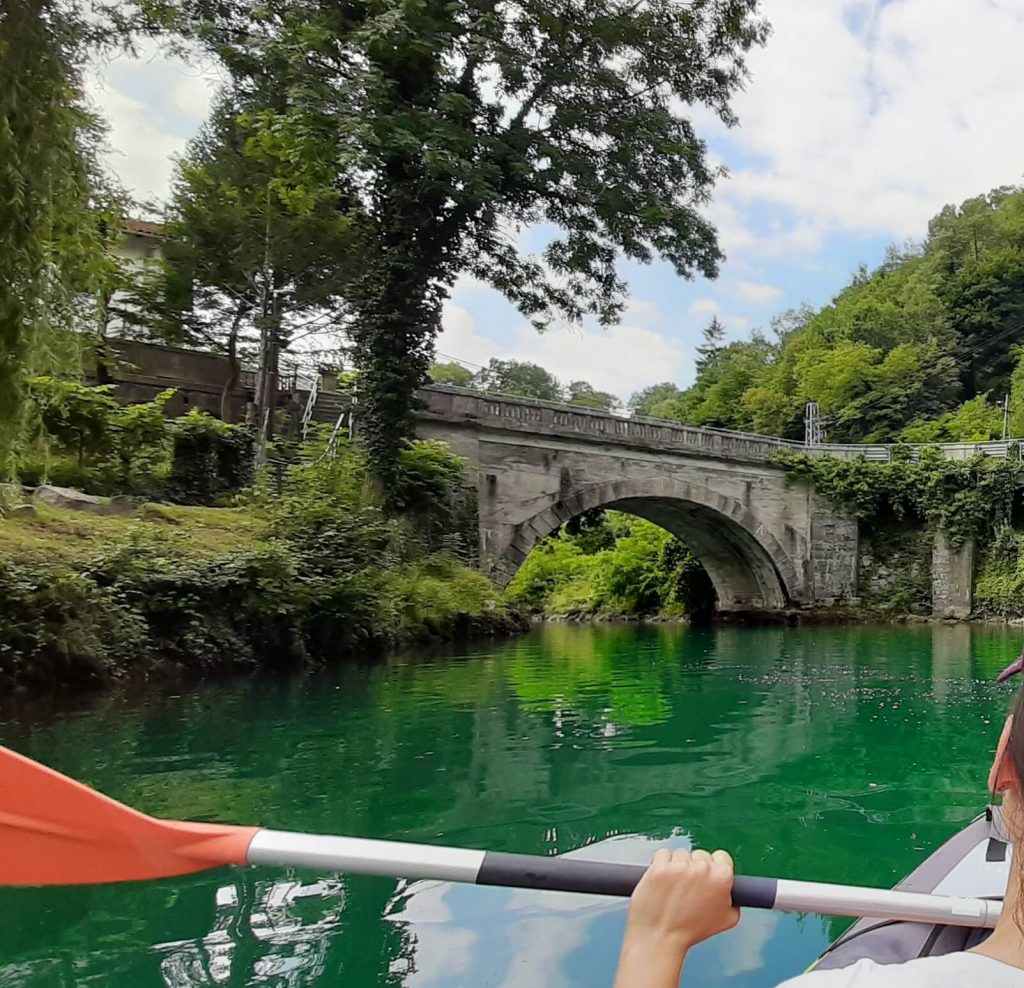 Kayaking on river Idrijca
Just a bit downstream from the bridge, another river flows into Soča, and this is river Idrijca. Idrijca forms a really beautiful canyon, which is just as amazing for paddling (with a kayak just as well as with a SUP) as Soča. It looked amazing on the pictures, so we decided to give it a try – and it made for one of our best daily paddling mini-adventures to date.
We strongly recommend also to paddle up the Idrijca canyon, as it will surprise you with the narrow and high canyon of rocks you will paddle through, followed by a beautiful riverbed with several "island rocks". While towards the end of the paddle, where the water becomes a bit more shallow and faster-flowing, you will have the ability even to swim next to a small beach.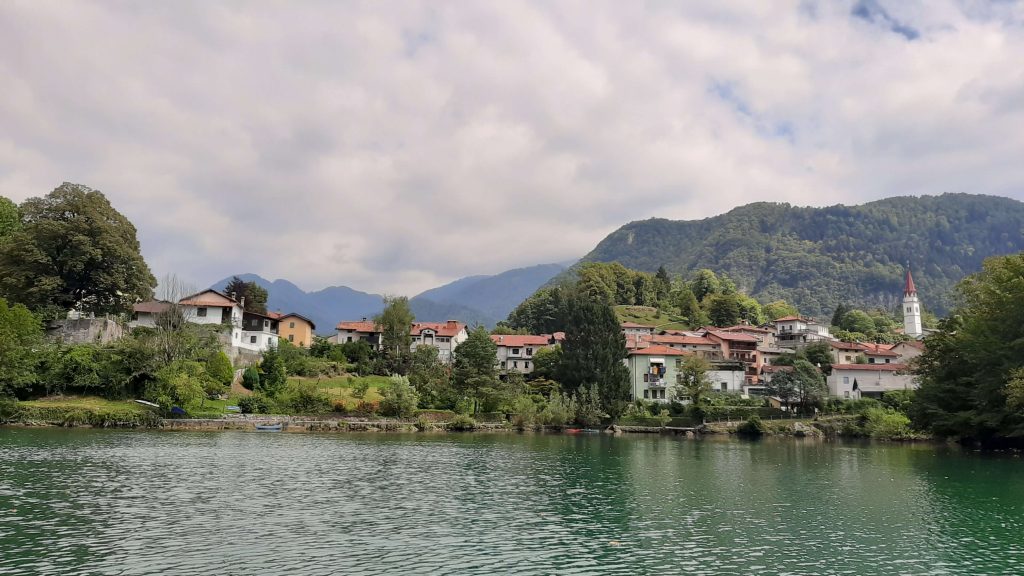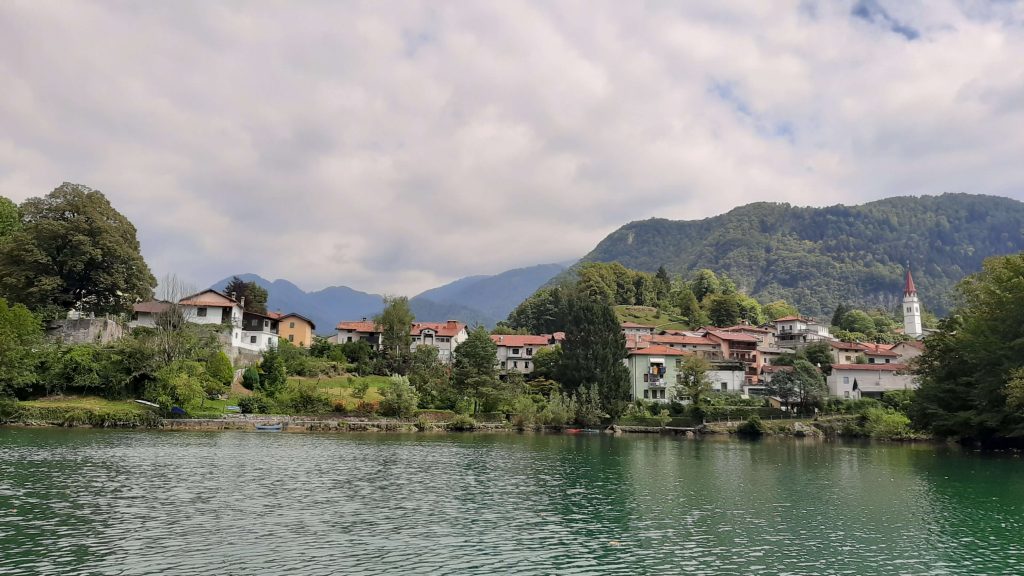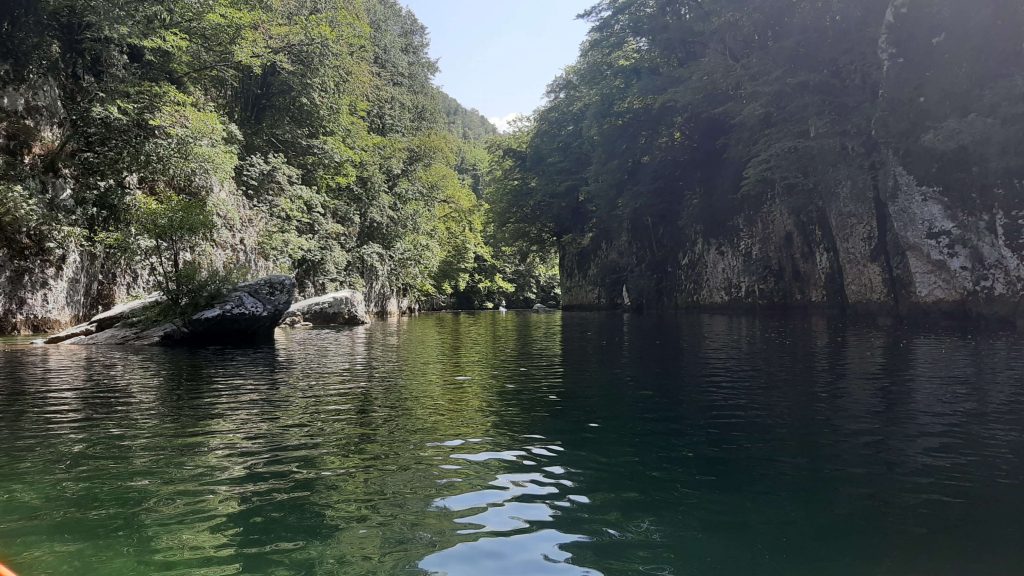 There is also a bunch of guides offering guided tours and rental of SUPs and even kayaks. If you don't have previous kayaking or SUP-in experience, we strongly recommend you to book somebody. At the end of the day, it's a river with its dangers, and doing it with somebody experienced is always better than venturing into the unknown alone. However, if you have some paddling experience on calm waters and slowly flowing rivers, it's perfectly safe to paddle it alone.
Pin for later!
Author:
Matic
Matic is tech startup guy who loves to spend time outside. In his free time he is an true outdoor freak – he tends to surf, run and ride a mountain bike, and in the winter time just loves powder skiing and snowboarding. Matic also loves to travel, often has to because of work, and even more often because he wants to 🙂
If you like, please share and spread the love :)