Dolenjska – a region of Slovenia, besides Prekmurje, which is, in my honest opinion, highly underrated by Slovenians and foreigners alike. If everyone visits the Gorenjska region with the mountains, topped by Bled, as well as the seaside, topped by Piran, and a stop in Postojna cave, Dolenjska is one of those regions often skipped. While the above-mentioned well-known spots are definitely worth the visit, for those a bit more adventurous, looking to see and feel Slovenia outside of the main tourist-highway, I can definitely recommend visiting Dolenjska.
Dolenjska thermal water
Even we, as Slovenians, didn't visit it much in the past year, but that changed one day when we hopped to Dolenjske Toplice (literally translated as Dolenjska Thermal Spas) village one cold and rainy November. The region is full of spas and even completely natural, outdoor hot water springs, some of them turned into pools, many of which are lesser-known – such as Klevevž – where you may swim throughout the year in the middle of a forest! Imagine that! And yes, those places are not on the first pages of tourism catalogs, as they are not being commercialized, but are rather small natural wonders that can bring great joy to those who do the travel.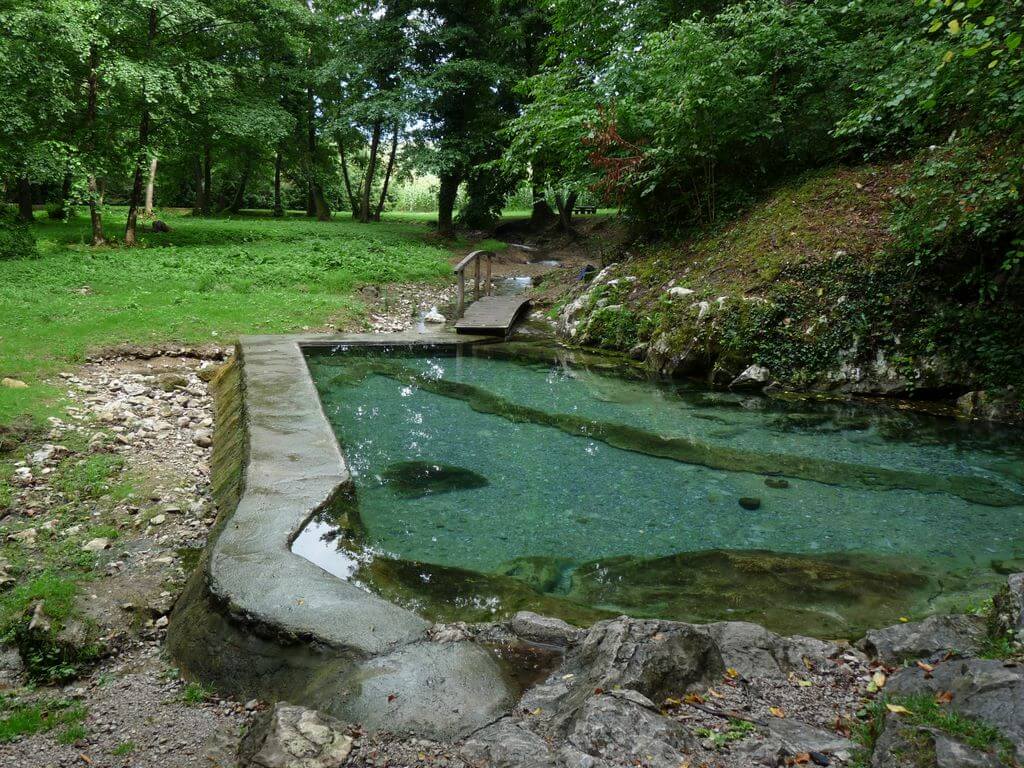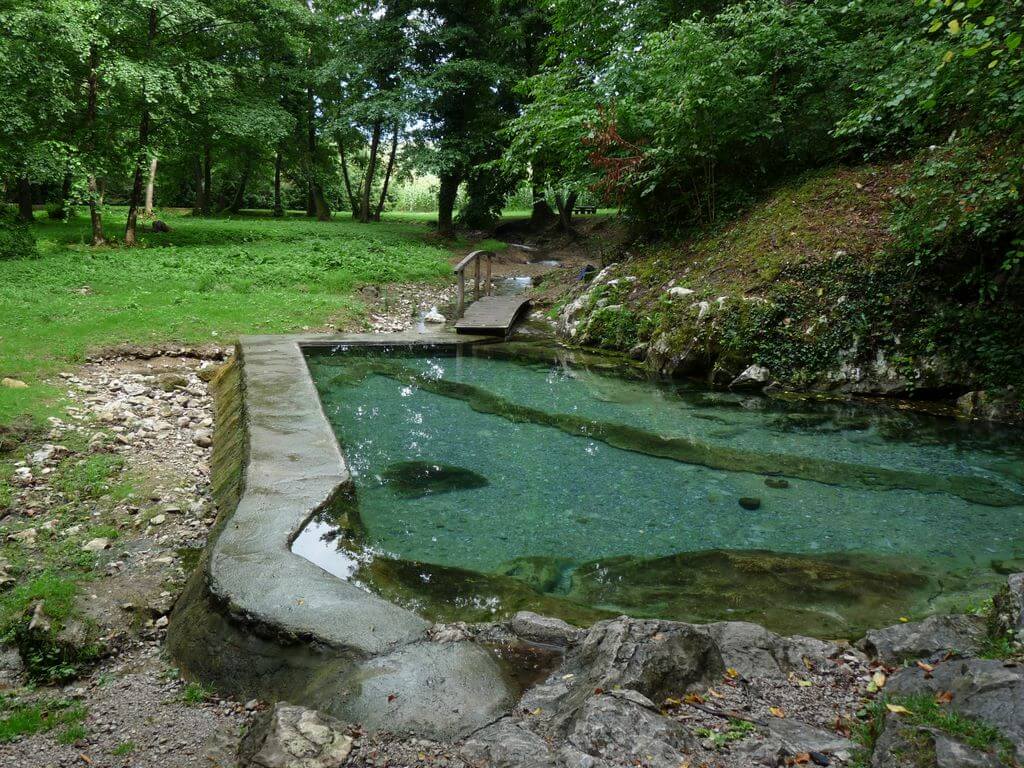 Enjoying river Kolpa
Moreover, on the border between Slovenia and Croatia, a river Kolpa flows – a beautiful green river which is the warmest river in Slovenia. During the summertime, it flows for the most part very slowly and has a number of small "dams" which keep the water level controlled. We stayed in a camp on a section of the river (Kamp Krasinec) and had a chance to paddle with a kayak up and down one of such sections, swimming along the way, which is a really beautiful experience. But even without a kayak, simply taking an energizing swim, sunbathe on the "mini dam", or jumping from a swing that's hanging from a tree above the river is as invigorating as it gets.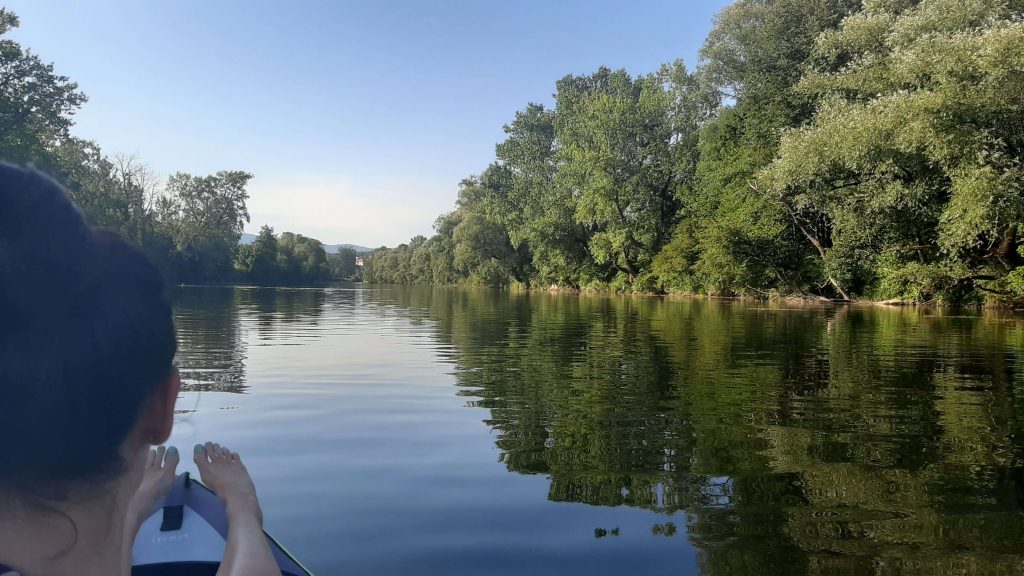 In the areas like Radenci ob Kolpi, the Kolpa river flows through the land with more hills and creates a valley with several spots for small hikes and nice views.
Food and drink
The region is also the home to excellent wine (try Metliška črnina, Modra frankinja), many excellent farms producing first-class quality apples and fruits that still have this natural taste inside, which is hard to buy in supermarkets today, as well as other products such as excellent cheese and more.
Dolenjska WWII history
Nearby the town of Semič, you will also see an airplane – and American Dakota aircraft. It's parked there in the memory of the biggest Prisoner of War escape in the World War 2, when about 120 prisoners escaped from a prison in Maribor and were smuggled by Partisans and Slovenians through 275 km of German-occupied territory, through the hills of Pohorje and over the river of Sava, to Semič from where they flew back home. Check out the story here.
So if you like to go off the beaten path – visit Dolenjska, you won't regret it.
Pin for later!
Author:
Matic
Matic is tech startup guy who loves to spend time outside. In his free time he is an true outdoor freak – he tends to surf, run and ride a mountain bike, and in the winter time just loves powder skiing and snowboarding. Matic also loves to travel, often has to because of work, and even more often because he wants to 🙂
If you like, please share and spread the love :)