Since one of the main goals of our travels here at Sliva is doing action outdoor sports, with the time, a collection of apps popped up on my smartphone – and those apps have proven useful in many scenarios.
Essential apps for hiking, skiing, surfing and mountain biking
In general, I would group them according to the outdoor sports activity for which they are useful, for the following sports:
mountain bike travel
surf travel
ski travel
hiking travel
Besides the generally useful apps for travel, combined with the good weather forecast app (one of the good ones for Europe is from YR.no), here goes a list of those more outdoor sport-specific ones:
Apps for hiking
There are many tracks for which you can find tracks in GPX format online. One of the popular websites where to search for the tracks is called GPSises. Of course, when you download those tracks, you need an app in which you can open them, and use them as guidance on your hikes. I use GPX Viewer app on Android for that purpose.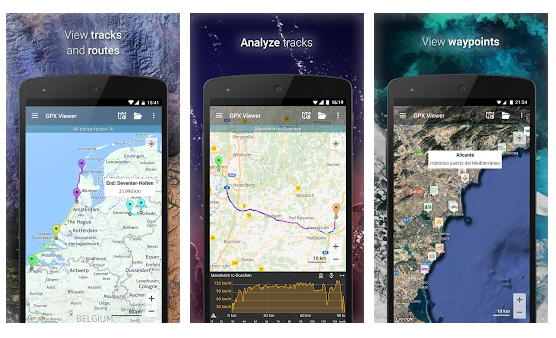 Particularly in Europe, this one holds many hikes both for summer, winter, with skis or snowshoes – together with vertical gradients, maps, and basic information. It can help you pinpoint good treks nearby your location in the Alps. It's a nice app and have a library of several tracks.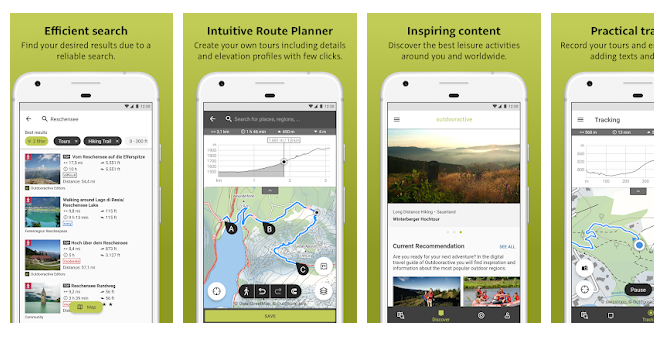 A nice virtual reality app that helps you identify the peaks in your vicinity. You can download the peak maps for the whole world on your phone, so it works even without Internet connectivity. Simply point the phone to the peak, and see which peak it is. 🙂
Apps for skiing
Salomon PowderQuest, powered by WePowder
A very nice powder forecasting app for the Alps and North America. See the snow maps, get to know which ski centers are getting the most snow, and plan your driving around the Alps accordingly to catch the freshest snow. You can access the data about snowfall in the past 6 days, or the forecast for the next 6 days, to have a good idea where it makes sense to plan your ski touring endeavors, or the next lift-accessed powder hunt.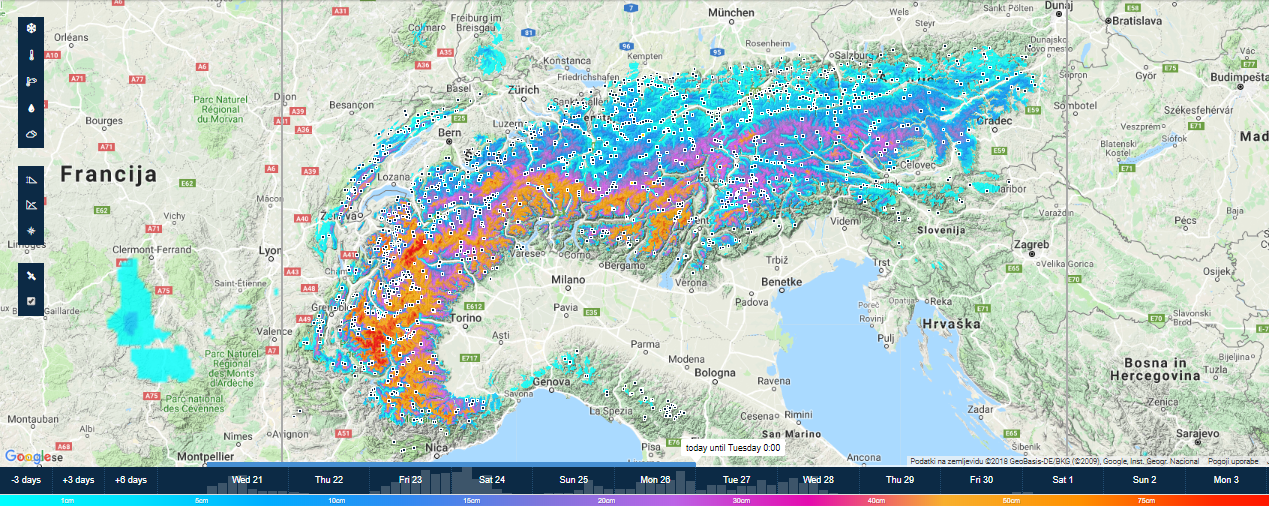 A standard for snow conditions checking in Europe, this app holds information about open lifts, snow conditions, snow forecasts together with detailed snowfall and rainfall maps, as well as easy-to-read weather forecasts. You may also access information about ski centers over this app. So it's the ultimate tool for the users of ski centers.
Apps for mountain bike travel
This one holds a database of mountain bike tracks around the world. On our visit to New Zealand, we found out most of the pedal-accessible parks are mapped in Trailforks. Although not so popular in our country of Slovenia, it is full of trails in many countries of the world.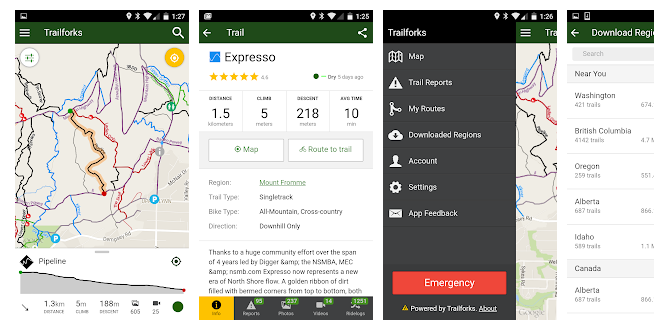 This one helps you see where people are riding, among other things (such as competing at speed, distance, etc.). For me, the crowdsourced information about where the trails are is the most informative thing. A must-have as well.
Apps for surf travel
There are many surf forecasting apps available for surfers. My favorites are the following 2:
A global database of more or less local spots. 🙂 This one can give you a good idea where the spots are in abundance, but doesn't always hold the best spots – however, if you want something with a good global coverage of surf spots, this is probably the app to go. Then use the local ones to dig deeper.
A surf forecast for the World. MagicSeaWeed runs a global wave forecast model, and the app runs very smoothly. Available for Android and iPhone.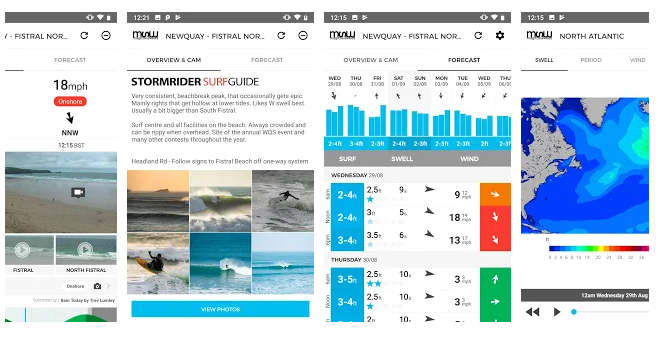 As you can see I use a lot of different outdoor adventure travel apps depending on my travel plans. I use different apps for hiking, skiing, surfing, and mountain biking which have proven useful in many scenarios over the course of my travels.
Are you familiar with these outdoor adventure travel apps? Which are your favorite travel apps? Let us know in the comments below.
Pin for later!
Author:
Matic
Matic is tech startup guy who loves to spend time outside. In his free time he is an true outdoor freak – he tends to surf, run and ride a mountain bike, and in the winter time just loves powder skiing and snowboarding. Matic also loves to travel, often has to because of work, and even more often because he wants to 🙂
If you like, please share and spread the love :)