We started our journey around New Zealand on Southern island in Christchurch, where we landed. And we finished our journey on the south Island in Picton, where our ferry departed. In this post, let me group this non-alpine part of the New Zealand southern island trip together into a description. 🙂
Christchurch
Christchurch is the largest city on the South Island and is there since long time ago. However, it is built on a highly earthquake-prone terrain. The signs of the last big seismic activity were well visible at the time of our visit: most of the historic buildings, including the Christ Church Cathedral, are damaged to the point that they need to be supported by building support posts, and are of course not in use. In Christchurch, they even built a replacement cathedral, which some also call a cardboard cathedral – to hold the ceremonies and activities there until the old cathedral will be renovated.
But the city lives and looks into the future with optimism. Plans for renovation are in place and being executed throughout the city, using the modern earthquake-resistant building techniques.
One cool thing we didn't take, but admired, is the Christchurch tramway – an old tram you can use to visit the city.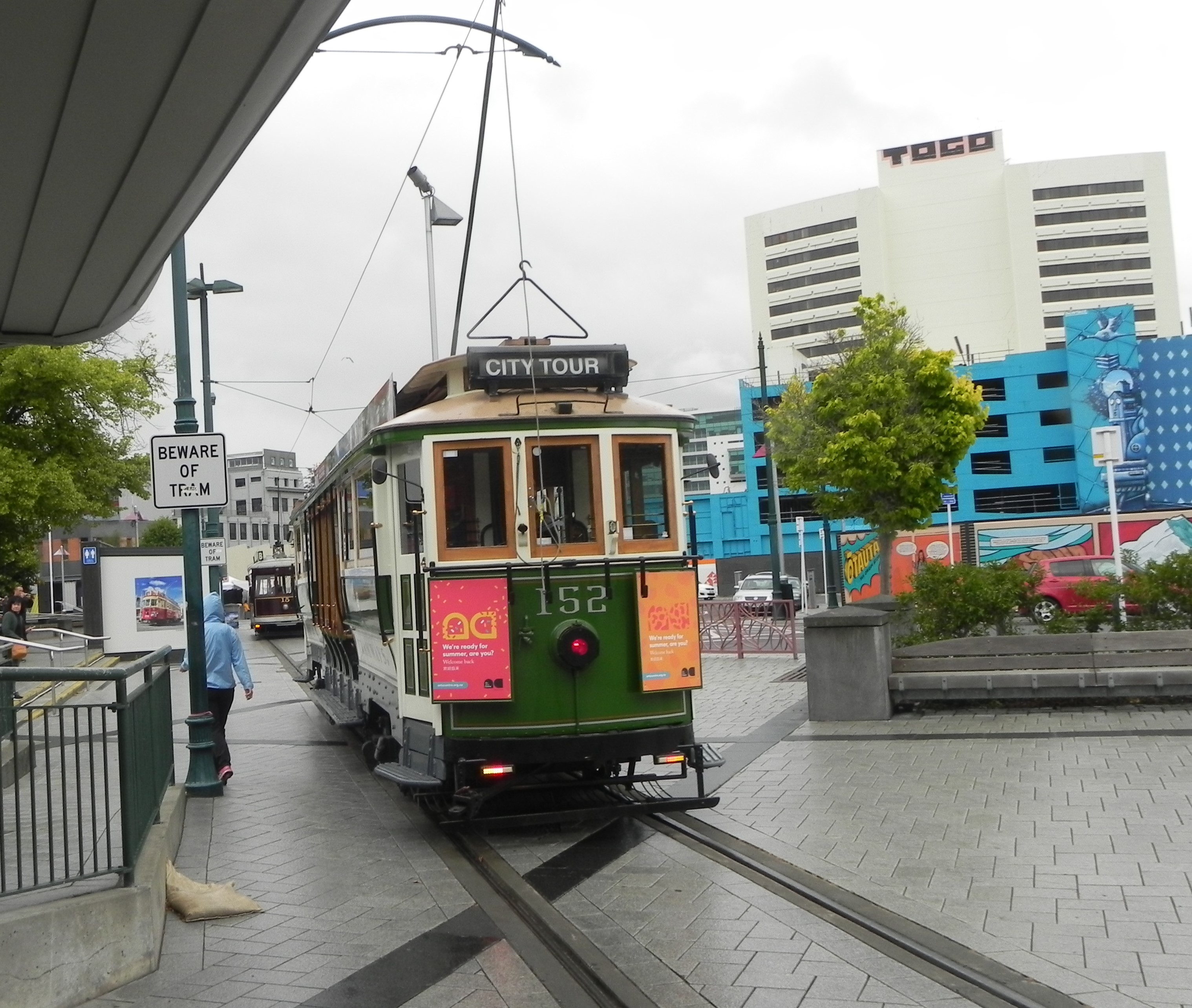 Akaroa
As trek-hungry as we were, and as interesting as Akaroa looked on the map, well – we had to head there from Christchurch. It's close, and it seemed epic. And with a reason: a town with French settlers who still put French flags everywhere, and use French names for their shops and cafes, is situated in beautiful sounds (that's how in New Zealand they call fiords, already from the time prior to when the word fiord became an international standard). We did a drive and a hike to one of the peaks above Akaroa and really enjoyed the scenic views – just as well as the drive to and from there was amazing.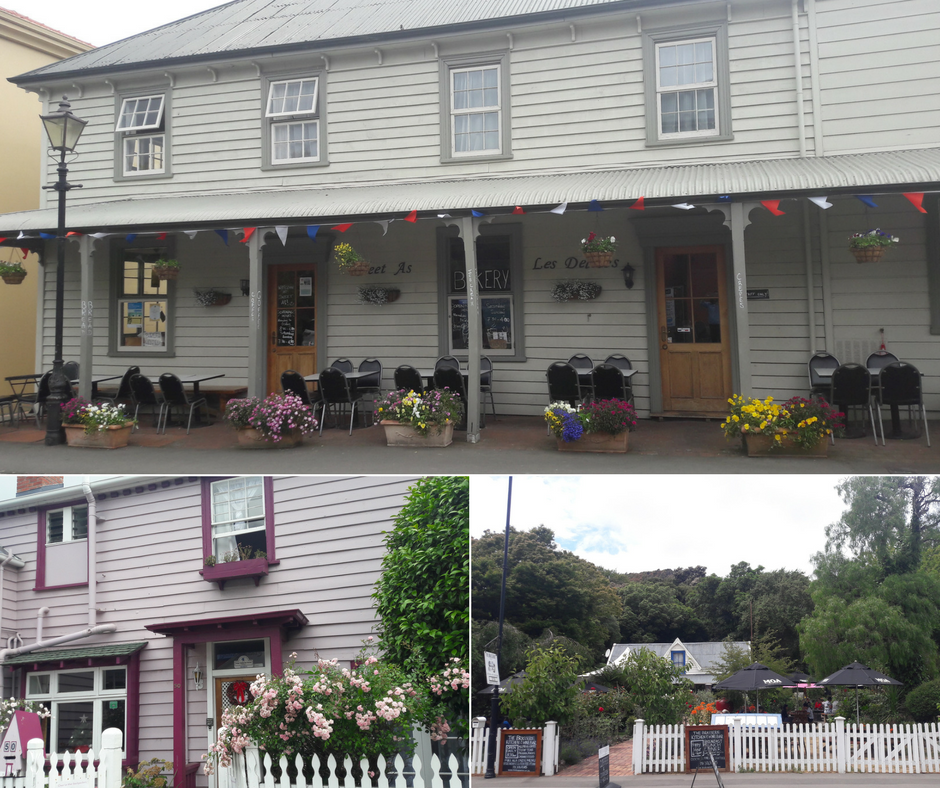 From Akaroa, we headed towards the Alps. But let's cover the rest of the northern part in this article:
Abel Tasman National park
Abel Tasman National park – and the Totaranui camping – are the must-visit places if you like golden beaches and hikes. There is a gravel road to the beautiful Totaranui campground, which is in the summer often / or usually / booked out – for a good reason. The beauty of the bay is stunning, and swimming or kayaking there is a pure joy.
Through the camp, also an Abel Tasman Track path leads to other similar, yet less crowded bays. And let me throw a hint here: some of them have small campings, accessible only by foot or kayak. Should you do it if you are an outdoor enthusiast? Definitely.
In the national park, there are otherwise many options for hikes of different difficulties, mountain baking, and trail running. We didn't manage to ride a bike but enjoyed the other 2 activities there. This area truly is a small paradise.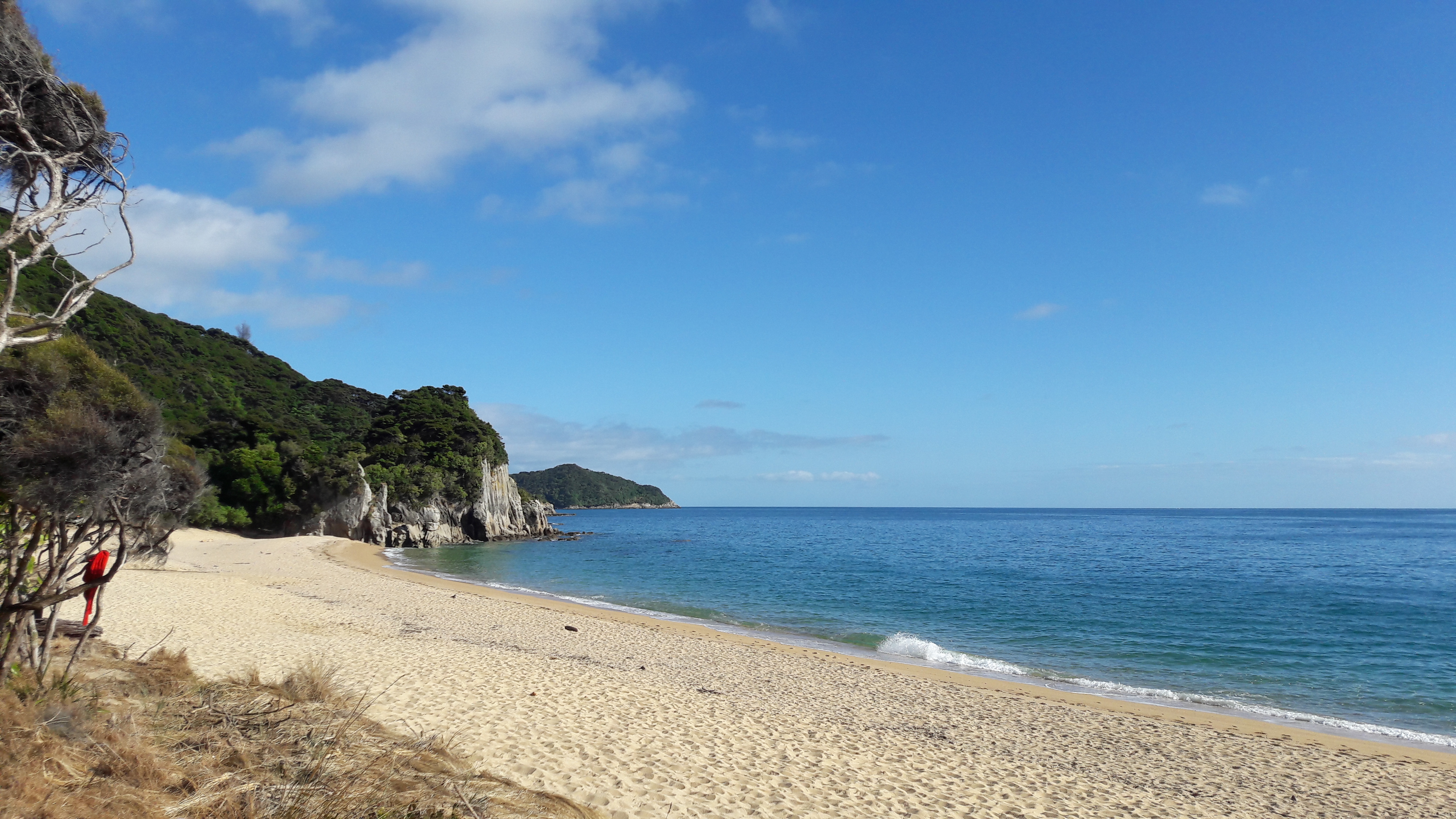 A bit southwards from Abel Tasman, in the town of Kaiteriteri, where we slept for a night in a pleasant camping, there are plenty opportunities for mountain biking, due to the pedal accessible bike park. Great beach and nice vibe included. It's a good stopover between Abel Tasman and Nelson.
Nelson
Nelson area and city is known for its wines, so maybe I can stop the philosophy just there. Worth a visit as it's based in a nice nature, but we did not do any outdoor activities there. We saw many people with mountain bikes, though, so if you are into mountain biking, add it to your bucket list. It is on ours, for the next visit with mountain bikes, already, too.
From Nelson, the path took us through Cable Bay, the bay in which New Zealand got its first telegraph connection with Australia – and from there to the US and the world – towards Picton, the city where we caught one of the most beautiful and scenic ferry rides on the world, a ferry to the North Island of New Zealand.
Pin for later…
Author:
Matic
Matic is tech startup guy who loves to spend time outside. In his free time he is an true outdoor freak – he tends to surf, run and ride a mountain bike, and in the winter time just loves powder skiing and snowboarding. Matic also loves to travel, often has to because of work, and even more often because he wants to 🙂
If you like, please share and spread the love :)