At the end of our trip around New Zealand, we visited Auckland. Our visit in New Zealand's largest city with more than 1.5 million inhabitants was relatively short – 3 days short 🙂 . However, we did visit a few things, and I'll try to list the ones which we liked so much that they are worth being recommended.
Auckland history
But first, a glimpse into the history of the largest city in New Zealand. Back in the day, there were Maori people who came to New Zealand from Polynesia. They settled in the little volcanic hills, which can still be visited. Those hills were great for defence of their settlements, and they even shaped them in terraces for better protection. Auckland lies on an area which is quite narrow, and Maori people who lived in some areas were able to use different bays and waterways to provide for their living.
Then European settlers came, and villages were developing in the area. One of the main activities was farming sheep. One of the first "Auckland city districts" was Parnell, which is today a street full of restaurants and cafes, but a bit outside of the today's center.
Because of the position of the harbor, Auckland was an important center for shipping and trading, and if you walk to the center and the wharfs, you can still see the old buildings and gates of the port.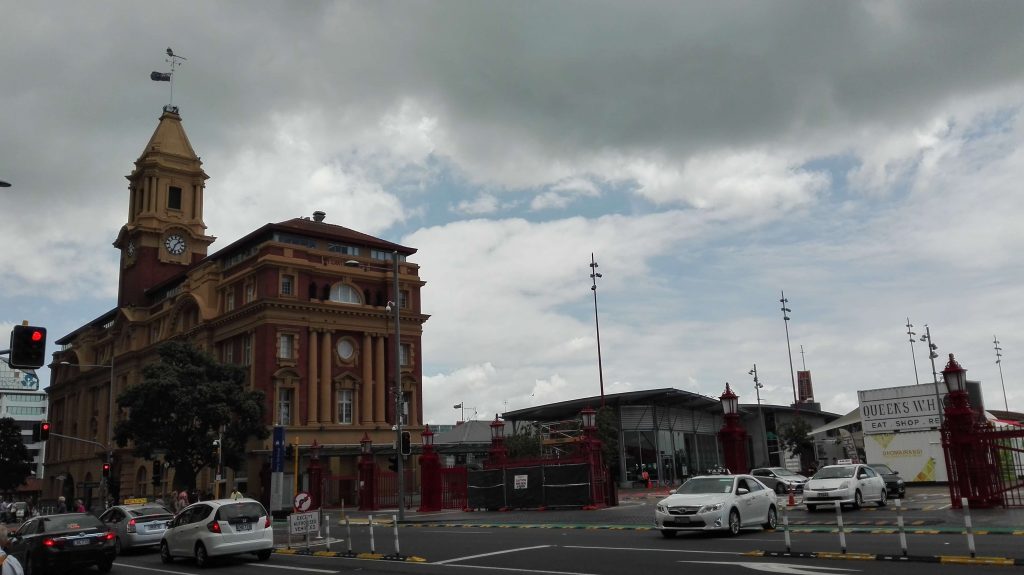 Small villages grew, and with time, merged into one big city. Some of the land, some of the parks, are still managed or co-managed by the Maori people. And they are usually beautiful patches of nature in the city, it's parks. The hills like One Tree Hill have pathways on top and are worth visiting, even though we didn't do it.
Sky Tower
Because of that growth, we read somewhere, that Auckland at some point in the more past was a city without a center. There even existed a shirt "Auckland is Sydney for beginners", one artist remembers. The city got a center when they built a Sky Tower – the tower you see on most photos of Auckland. It's an amazing building to visit – you can see all around. You need to pay to get up there, at the time of our visit the price was something between 30 and 40 NZD per person.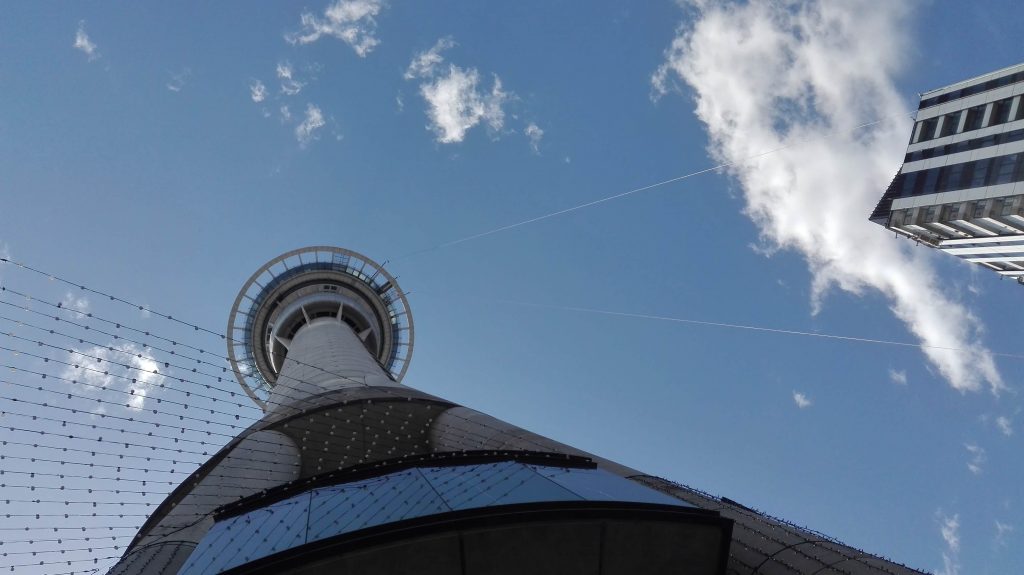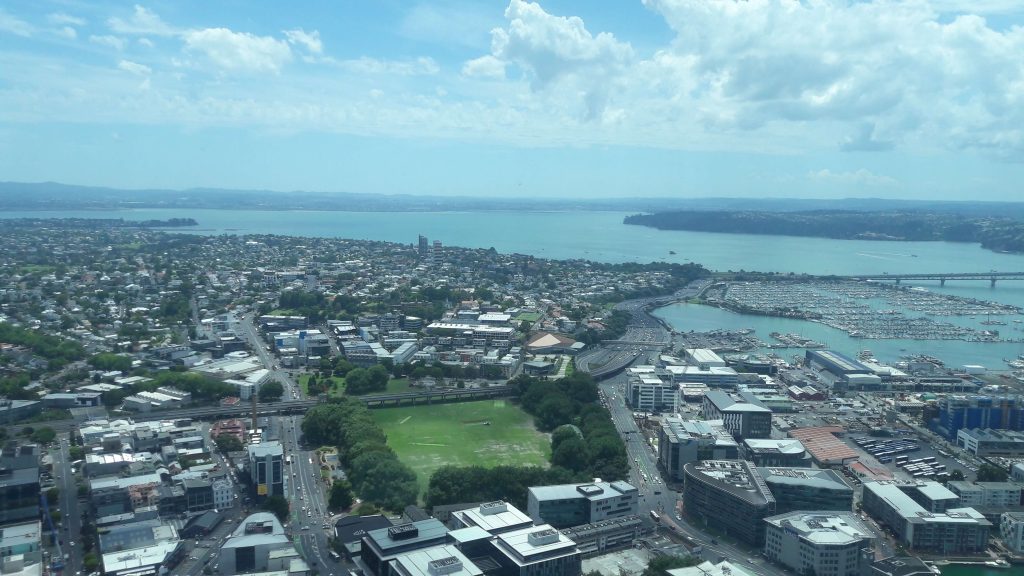 Auckland port
When in the city, have a walk to the waterfront – to the port and the wharfs. From there, you can take a ferry to Rangitoto or Waiheke island, but they are both quite expensive. On Waiheke island, you may taste wines – bikes are quite handy, and some companies offer tours.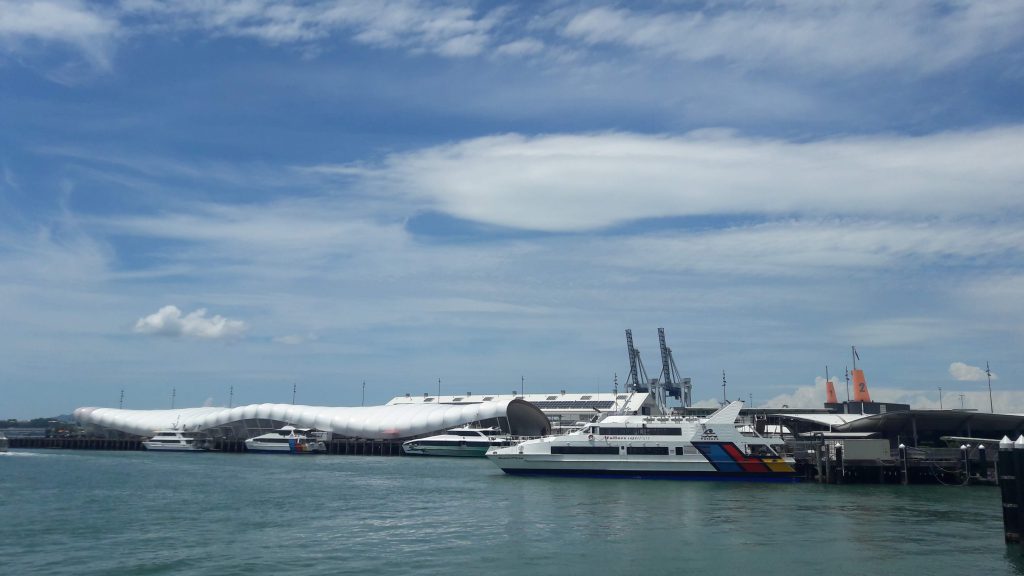 Queens street and Aotea Square
From the waterfront, you may walk up the Queens street, which crosses a few central streets closed for traffic with restaurants. If you walk up far enough, you will arrive to Aotea Square, which was very lively at the time when we were there – many people, food, music, and culture from Latino America style.

Auckland beaches
Auckland also has beaches, and some pretty scenic tram rides over the water. If you are into some walking, you may take a train to Orakei station, and then walk to Okahu Bay, and from there to Mission Bay and even to St. Heliers Bay. The beaches are nice and worth a visit but don't expect as clean water and as nice beach scenery as you may find on some other beaches in New Zealand.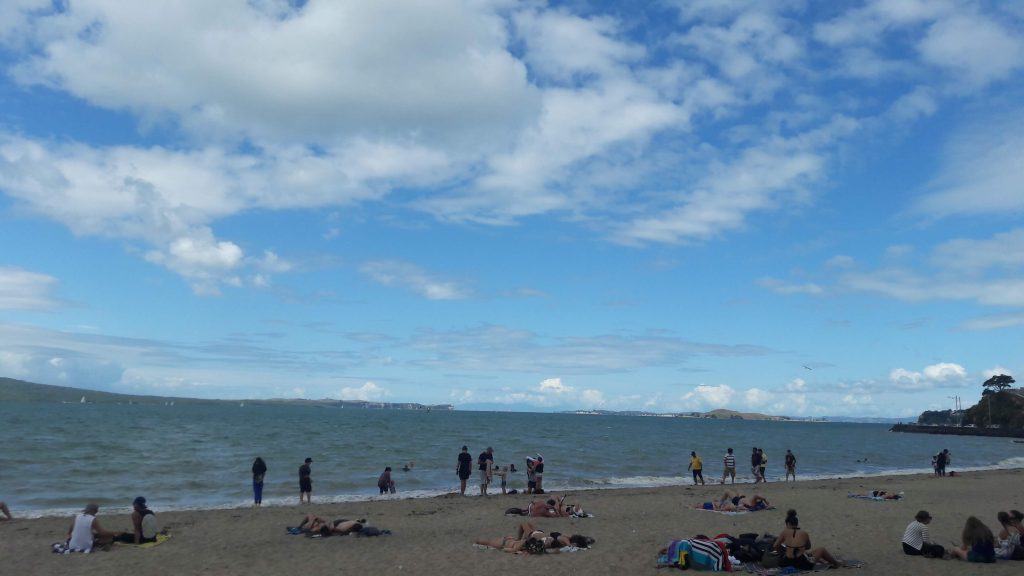 Auckland botanic gardens
If you are interested in New Zealand plants and flowers, we can highly recommend you to visit Auckland botanic gardens. The garden is pretty huge and full of beautiful and some interesting plant species as well as modernistic sculptures. There is a free entry into the park. Unfortunately, the park is quite far away from the city center, and getting there with a public transport can be a bit of a pain. We spent a lot of time getting there, with the combination of a bus, train, and walking, so when going back we have opted for the taxi.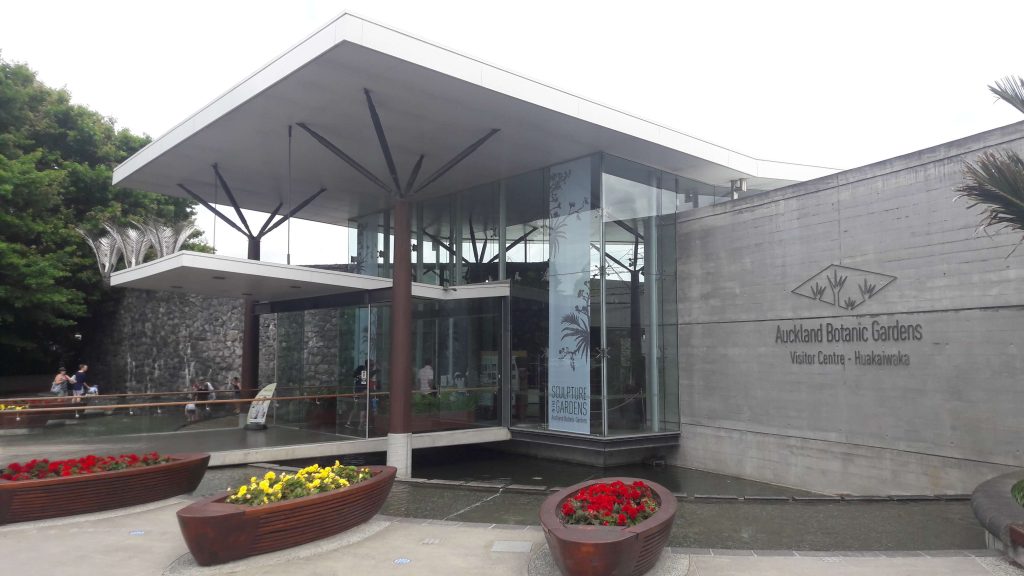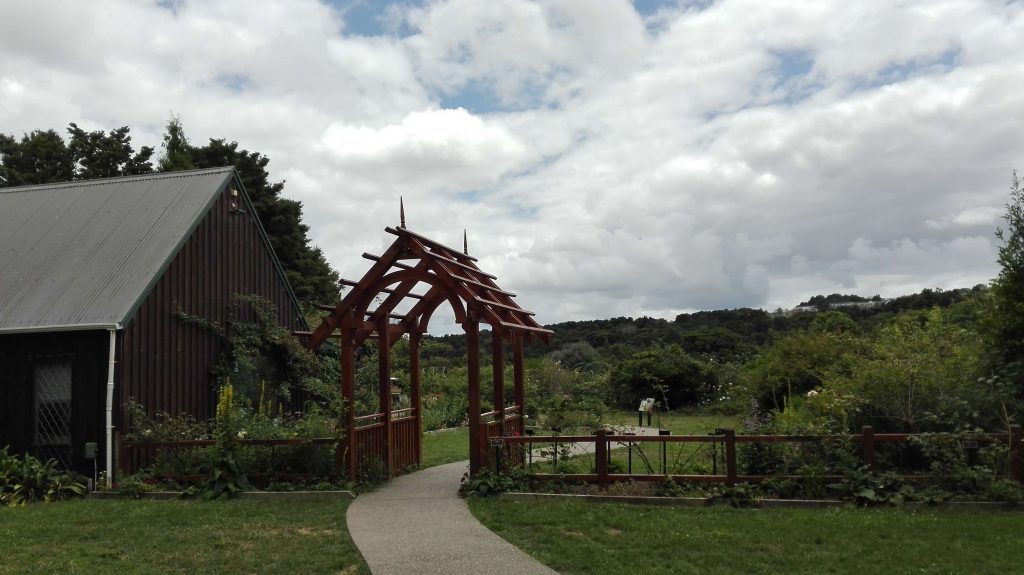 That's our take on 3 days in Auckland, if you have any further suggestions, they are very welcome in the comments below.
Pin for later…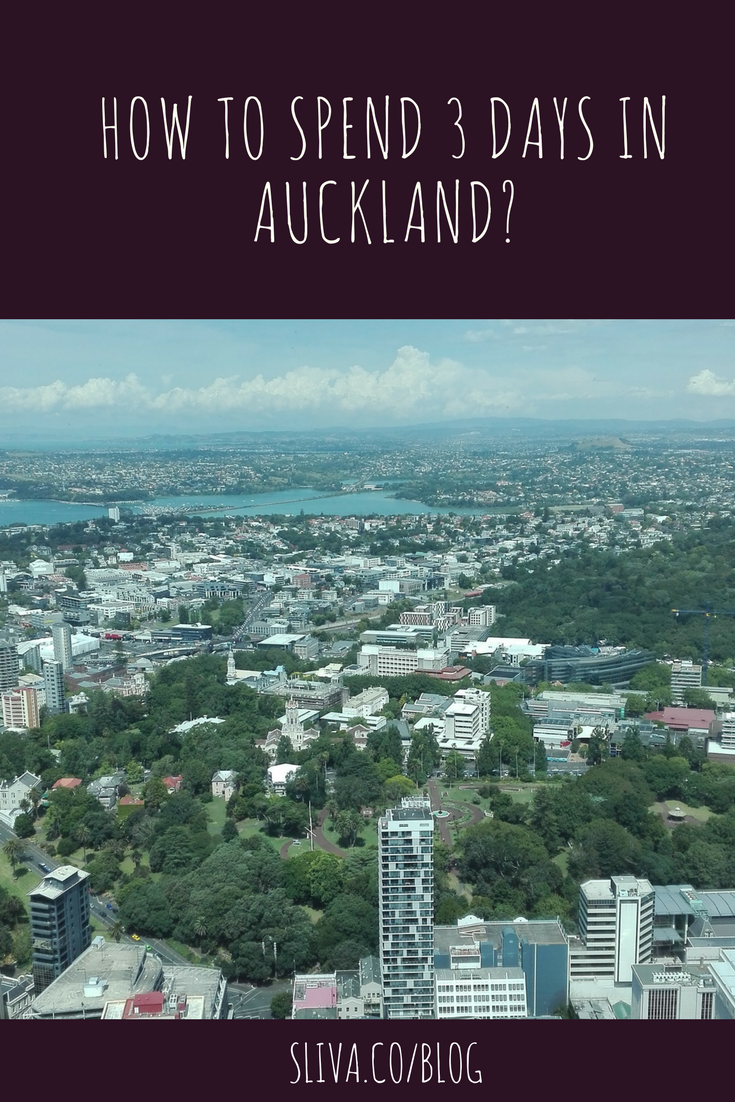 Author:
Matic
Matic is tech startup guy who loves to spend time outside. In his free time he is an true outdoor freak – he tends to surf, run and ride a mountain bike, and in the winter time just loves powder skiing and snowboarding. Matic also loves to travel, often has to because of work, and even more often because he wants to 🙂
If you like, please share and spread the love :)