There used to be one jacket on Kickstarter for travelling. This one has it all. It has integrated inflatable pillow, a bunch of pockets for different stuff, and can be packed into a small package.
It really depends on where you are heading. If you are heading to a cooler place, search for something warmer to put on. On the other hand, there is that old and very true saying that to achieve warmth, you should dress like an onion – in layers. That being said, there is a solution if you don't want a full fledged warderobe waiting for your travels – you can cover almost all cases, from tropics to siberia, with 3-4 carefully selected jackets.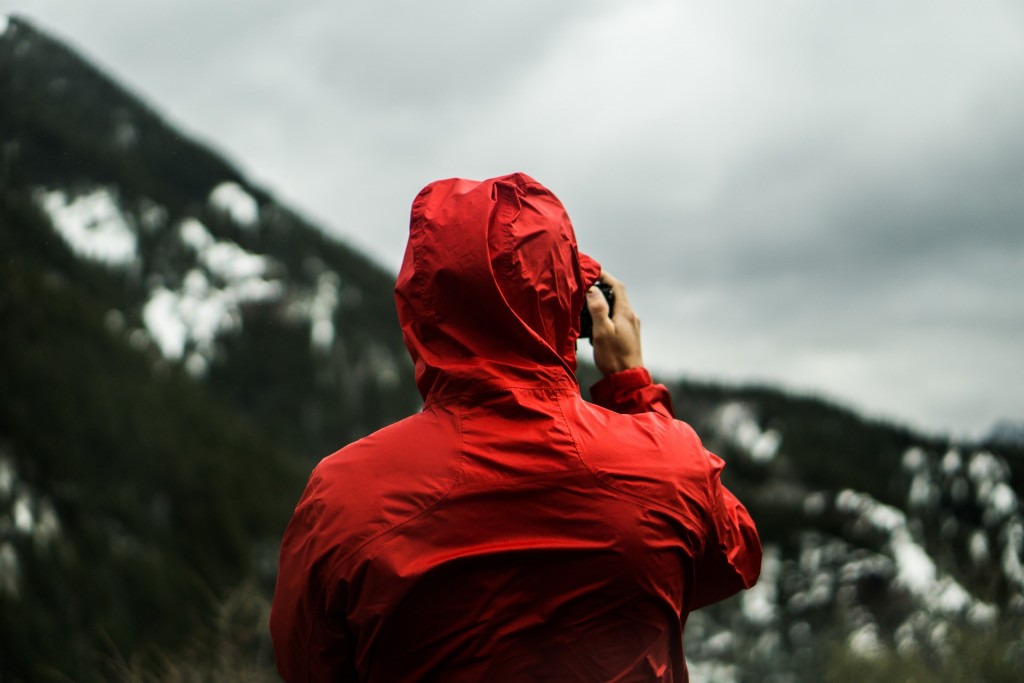 Things to consider when buying a travel jacket
Besides warmth, there are few other factors to consider when buying a travel jacket:
breathability: in general, you want your jacket to be as breathable as possible. With the classic wind-stopping (softshell) jackets, breathability is not as much of a concern as it is with the jackets that tend to be waterproof. The latter are in general less breathable, so choosing "the most breathable" among them is critical if you want to use it for the non-rainy periods. Look for RET respiration factor of below 12, the lower the better.
waterproofness: this one is measured in milimeters of rain per two hours that the jacket can withstand without you being wet inside. Well, you may still be wet inside if it's not breathable enough and you're doing some heavy activity (like running), but it will protect you from cold. In general, for high quality stuff, look for 5000 mm or 10.000 mm and above.
quality of making: does it feel good? Is it padded on the inside, at least with something? A lot of jackets with membrane (material which ensures waterproofness) have no padding inside, and after a few years of usage, the membrane starts to decay on some areas (like on the pockets) and you end up with particles of membrane all over the layer you have below the jacket.
style: not so unimportant as well. You will be wearing this thing a lot, and for a long time. Otherwise, better don't buy it. So pick something you will feel good in.
sizing: if possible, try 2 sizes. You don't want it to be too big, because it's not going to keep you as warm as the well-fitting jacket does. On the other size, having a too small jacket is something you will naturally not pick.
the hood, the pockets – that stuff is important. A waterproof jacket without a hood won't do much in the havy rain. Some have detachable hoods. With the pockets, you may look for hidden inner pockets in which you may carry stuff like passport, the documents, etc.
How to take care for the waterproof jacket?
Use a special thing to wash a waterproof jacket, which will insure that it will stay waterproof. Don't wash this kind of jacket at very high water temperature – usually, 30 degreees Celsium shall be enough. Don't use the dryer in the washing machine, and don't iron. What you don't want to do is to destroy the membrane inside. When you do (and when it starts falling apart on the critical places), you will end up with a non-waterproof, probably highly breathable, and not so warm, jacket. And there will be no way back.
Travel jacket suggestions
Here are some suggestions of travel jackets, based on what I like:
What are your experience with travel jacket?
Pin for later…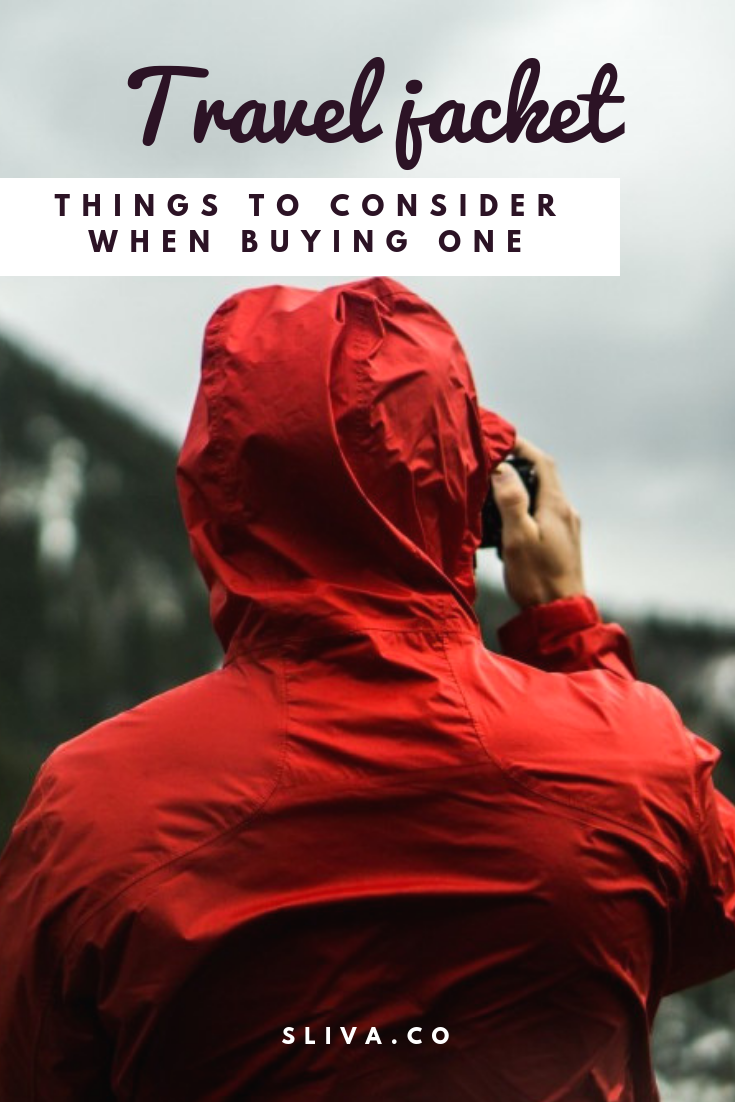 Disclaimer: This post contains affiliate links. If you click on one and make a purchase, we might make a little extra spending money, at no extra cost to you. All opinions are our own and these products have been found useful during our travels and come highly recommended to you.
Author:
Matic
Matic is tech startup guy who loves to spend time outside. In his free time he is an true outdoor freak – he tends to surf, run and ride a mountain bike, and in the winter time just loves powder skiing and snowboarding. Matic also loves to travel, often has to because of work, and even more often because he wants to 🙂
If you like, please share and spread the love :)