This summer we visited a small island in the middle of Atlantic ocena, Sao Miguel – you can read more about our adventure here. Before we went on a trip, we agreed to camp as much as possible. Why? it's the cheapest option, plus it's much more of an adventure than sleeping in a hotel. When searching for the information about the camp sites in Sao Miguel, we had quite some difficulties – particularly about the camps there was no real information, so we were more "in the dark" when searching for the camps. Therefore, we provide here our experience on camping in Sao Miguel, Azores.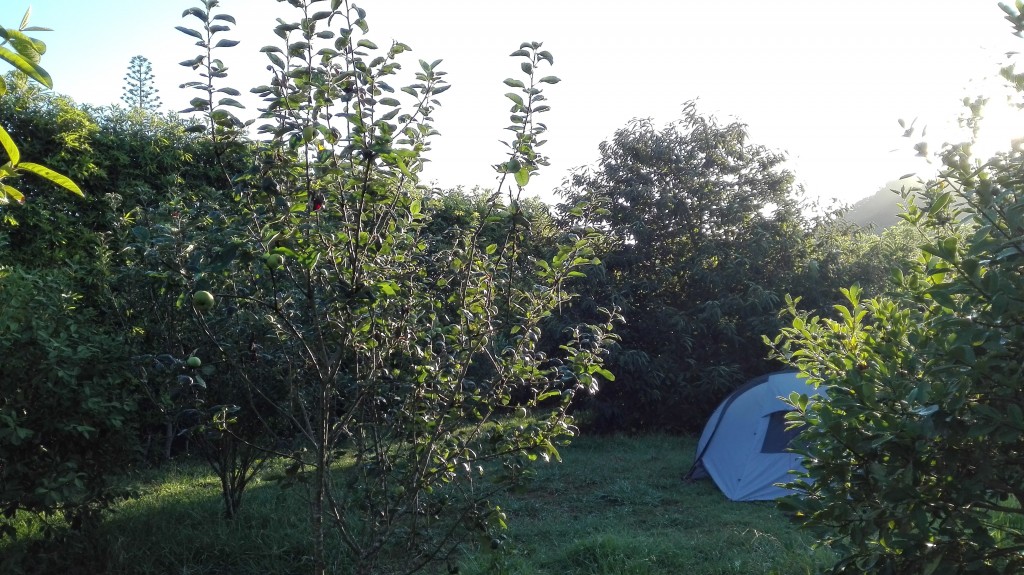 There are four campings on Sao Miguel: one of them is private, and the others are public, financed and supported by the local goverments.
Rabo da Peixe camping (private)
The private camping Quinta da Laranjeiras is situated between the north and south of the island, north from Ponta Delgada, and close to the village Rabo da Peixe. Reaching it on foot is quite painful, so we really recommend you to take a car to go there.
The campsite is owned and managed by Mr. Renato who personally gets to know every guest, and shows every guest around the campsite. It has very strict security rules, and is without doubt the safest of all of the campings – it's small cozy, and all of the guests know each other. In the camp, there is free wifi, electricity, and all of the other utilities you may expect at the camping. I need to mention that the camp opens after 6 PM, so if you want to check in, be there at 6 PM or later – otherwise you will wait in front of the camping door, just like we did. 🙂 The guests are not allowed to get anybody in, so don't count on that – security there is really on high level, which is calming when you are inside. In the camping there is everything necessary to cook (including the pots, etc.), so it's the most equipped of all of the camps. It's also a bit more expensive than the other camps, but still very reasonably priced.
Price: cca. 8€/person/day (for your own tent), if you don't have a tent no problem you can rent a tent or a small house here.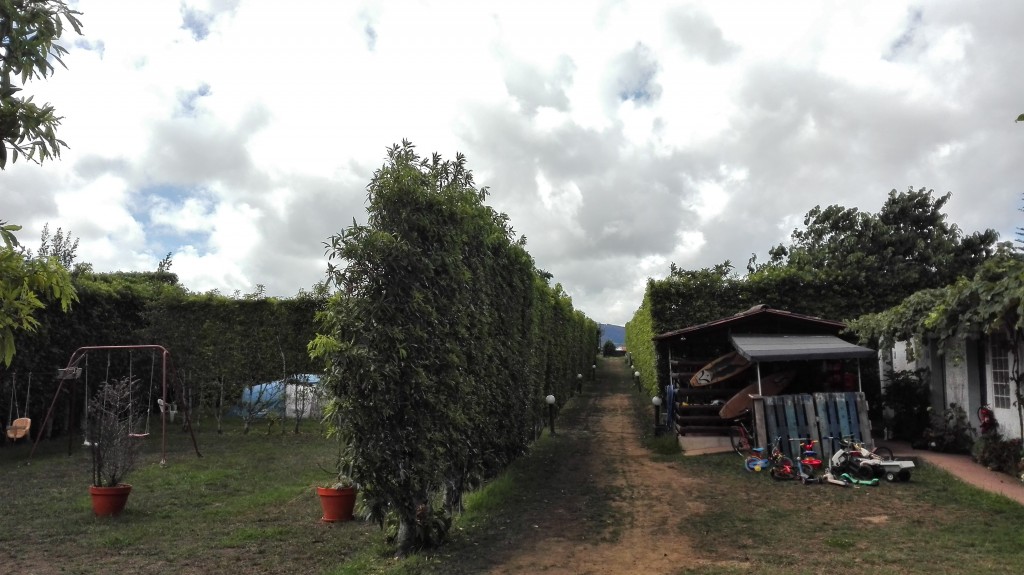 Nordeste camping
In Nordeste is a nice, small public camping in the Norht-East area which is close to the highest peak, Pico da Vara. It is situated a bit higher in a tight valley, near the river, and feels like a safe and cosy place. There is one really narrow and steep road (only for 1 car) heading to the camping, and if you go down the valley towards the seaside, you arrive to a small pool area with natural seawater, which is spilling from the sea into the pools. How to find the camp? When heading to the Nordoeste, you will notice a camping sign. Follow it (if you are arriving on the nortern shore, you will have to turn left)! The camping is paid, but is relatively cheap. 🙂 Price: cca. 2,5€/person/day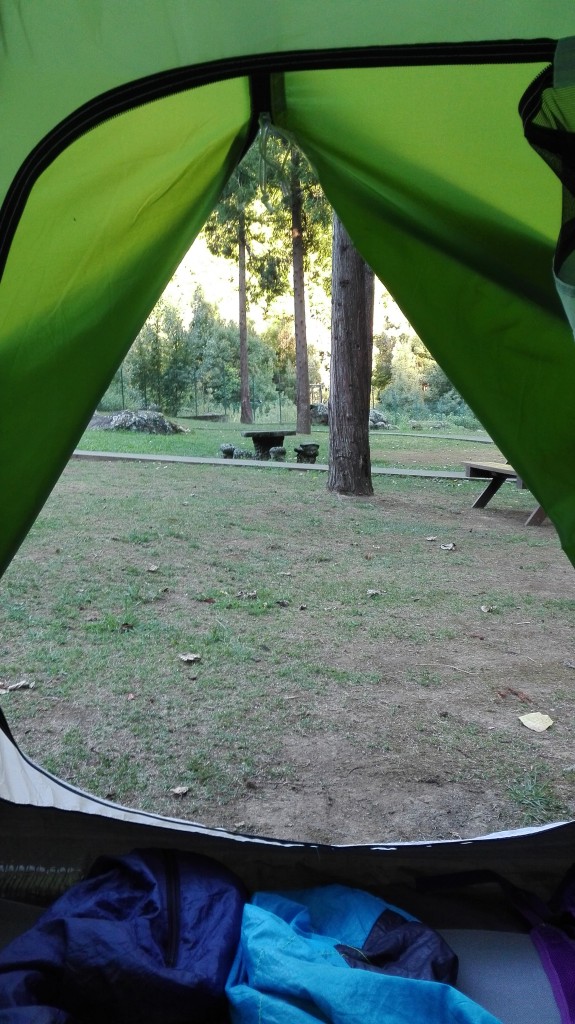 Furnas camping
Furnas has a modern, relatively large camping ground just outside of the village. The camp is not hard to find, and is generally guarded, paid (relatively cheap) and in a good position: you can easily walk from the camp to the park where there are warm little swimming pools, or to the nearby thermal center. The camp has some areas for cooking on fire, nice toiletries, and you can also get electricity if you want. Since it's close to Furnas, you can also easily reach restaurants on foot and eat outside there. Since it's a bit bigger, it feels a bit less safe than the one in Nordoeste or Rabo da peixe.
Price: 3,5€/person/day + 2,5€/tent/day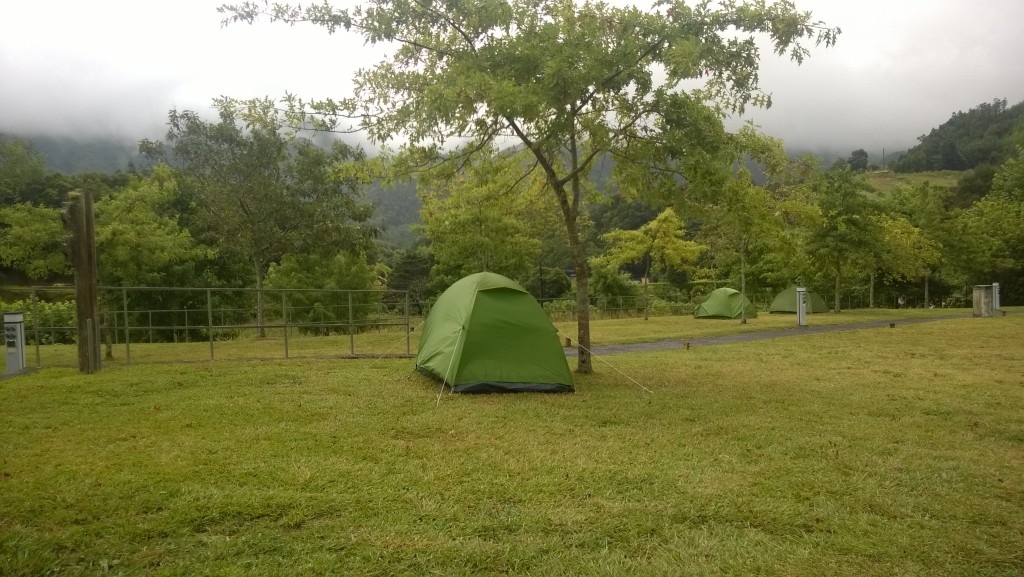 Sete cidades camping
In 2016 there was a relatively big area for camping with no fences around, and a small building with 2 toilets and some open-air showers. We heard that there are plans to improve this camping ground as well (in the same direction as Furnas and Nordeste were developed), but during 2016, it was a bit more wild, and completely free of charge. Since there were 3 other tourists in the camping at the same time, we felt quite safe, and even left the tent (empty) there while we left the camping area to visit the surrounding area. Nothing was missing afterwards, so according to our (limited) experience, it is safe.
Price: free of charge (in 2016)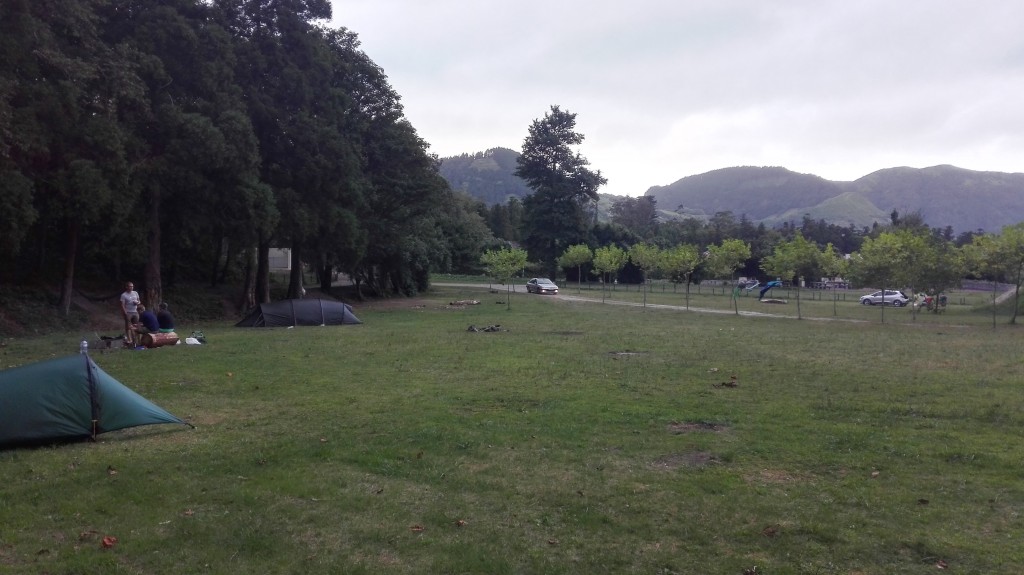 A general advice
If visiting Sao Miguel, Azores and intending to camp, we really warmly recommend you to rent-a-car. You will have so much better experience, and in the end of the day, you will save a great amount of money on accomodation because the campings are really cheap – so it does pay off to pay some of that for a rented car. You can read here about how to get a car on Azores.
If you have any question regarding camping on Sao Miguel, Azores, write in the comment below.
Author:
Matic
Matic is tech startup guy who loves to spend time outside. In his free time he is an true outdoor freak – he tends to surf, run and ride a mountain bike, and in the winter time just loves powder skiing and snowboarding. Matic also loves to travel, often has to because of work, and even more often because he wants to 🙂
If you like, please share and spread the love :)