There is this big lake Balaton in Hungary, which has a similar vibe like Croatian, or some other seaside. Actually, in the times of Cold war, when some of the counties including Hungary were in East block, it played a role of seaside – because of the closed borders which didn't allow people from eastern countries to go to the actual seaside.
Anyway, since we were in Slovenia and had a weekend, we decided to give it a go.
West side of Balaton Lake
We went to the lakeside close to the town of Keszthely, which we also visited on the way back. In the western part of the northern lake shore, there are numerous small towns which usually have a beach, in Hungarian called Strand (sounds very German, though).
Those beaches, especially the smaller ones, are often to be paid, and offer facilities such as places to eat, toilets, and rentals of different equipment such as windsurf or pedalino, at an extra charge. Since we stayed only for a weekend, we didn't have very plenty of time to test out many of the beaches, but the ones we stayed on were clean and very decent places to chill out. What we found out is also that they get super crowded. There is a line at the entrance during the peak hours, however by going to a more remote corner of the beach, you can find a space for yourself easily, also in the shade of the trees.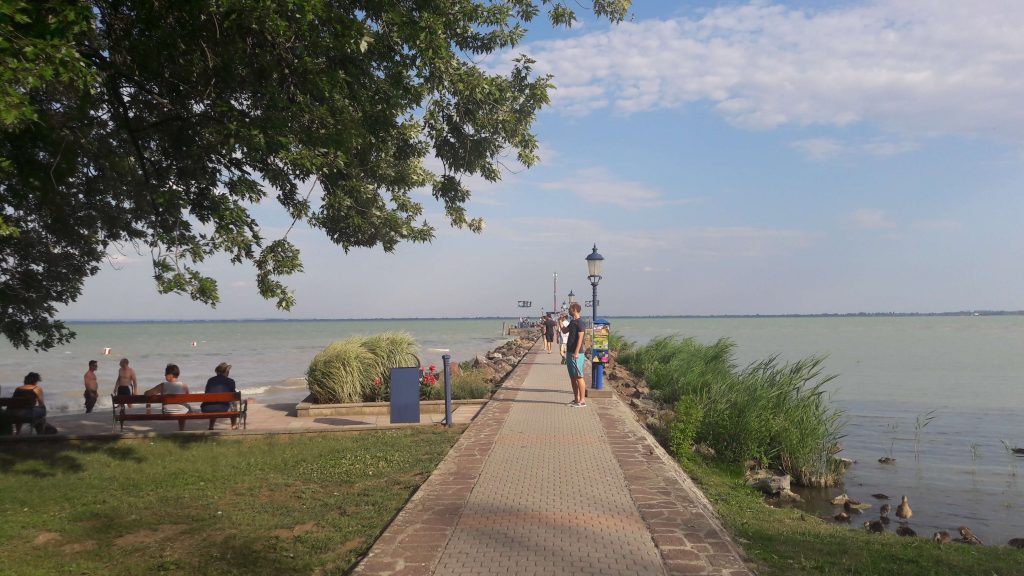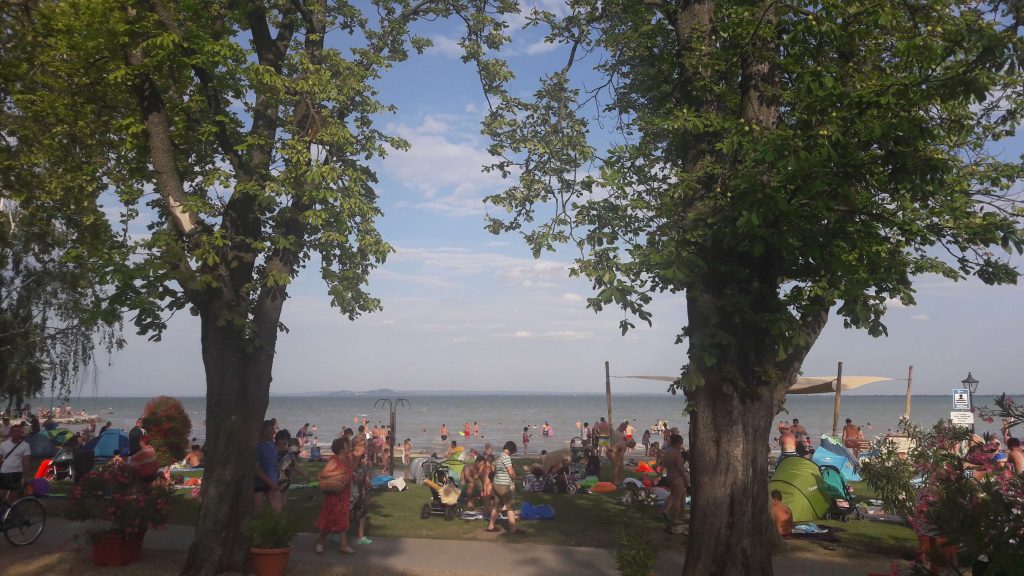 #Tip1: Camping near Balaton is dirt cheap. And nice. We paid a price which was probably around half of what we pay in Slovenia, for example.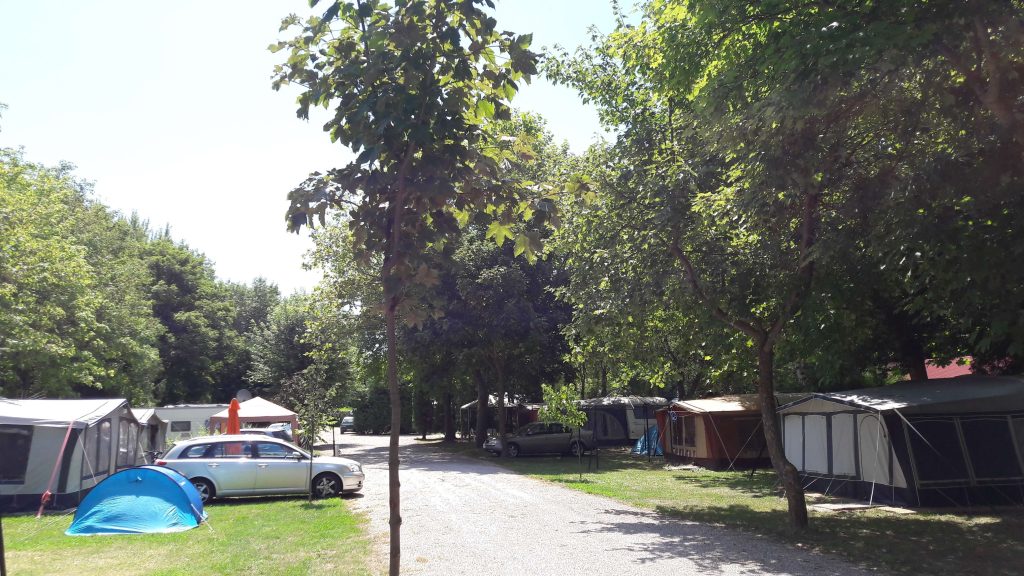 #Tip2: Despite Hungary being an EU member, they do not use Euros. Which means you have to buy Forints to be able to buy different things. I suggest to have a tool like currency converter, or to know the exchange rate, in order to have a rough idea of what is well priced, and what is not. Our finding was that spending time there is quite cheap.
Visiting Keszthely by the Balaton Lake
Stopping in Keszthely on the way back, we were surprised how beautiful the city is, and how rich history it has. There is a very nice Festetics Palace with a park which looks no worse than buildings in Vienna or Bordeaux. It is definitely a must-visit city if you are nearby.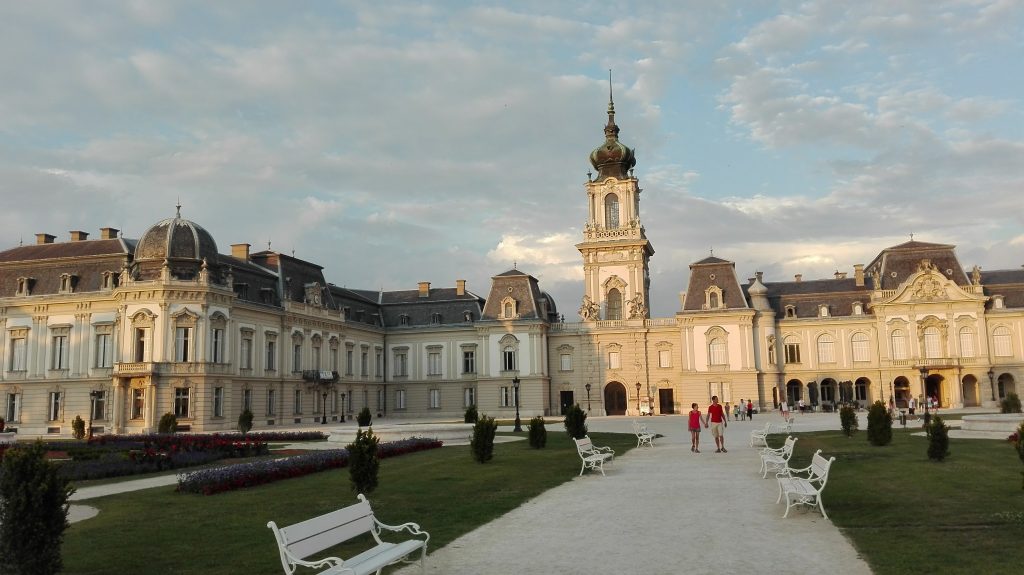 You may also try the Hungarian dish Lángos there – if you can well digest the greasy stuff, though – as it indeed is very greasy.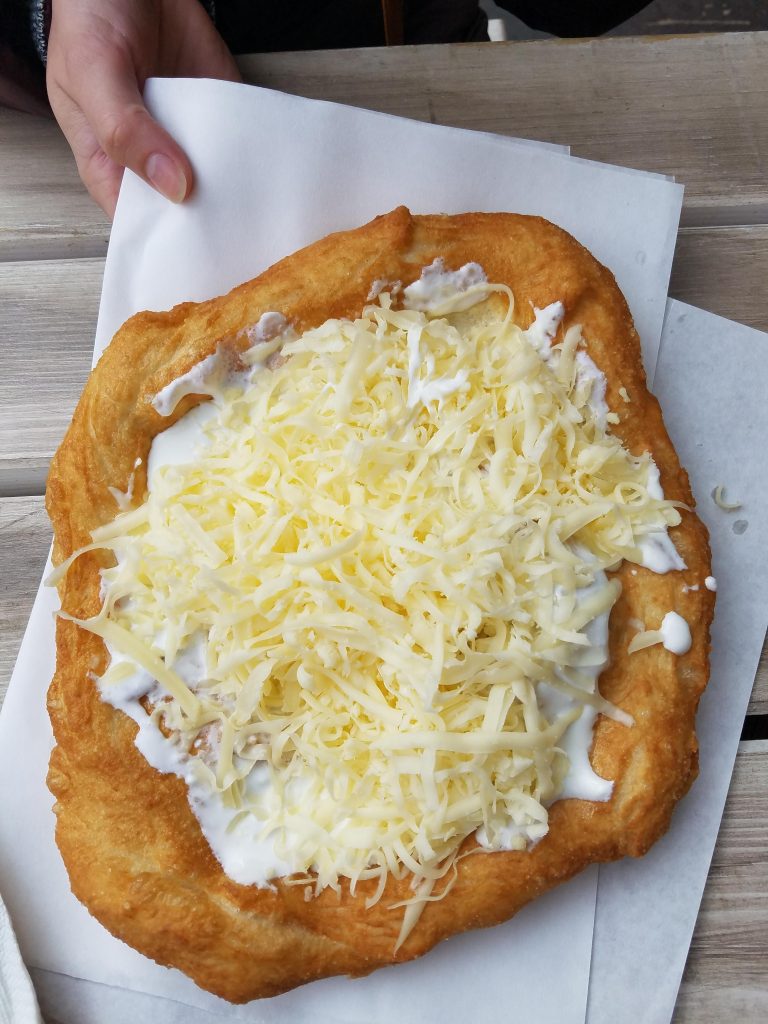 Hungarians are also very proud of their Tokai wines, produced in a nearby area. We were there at the time of a festival – Keszthely Street Festival, and naturally tried some. Well worth it.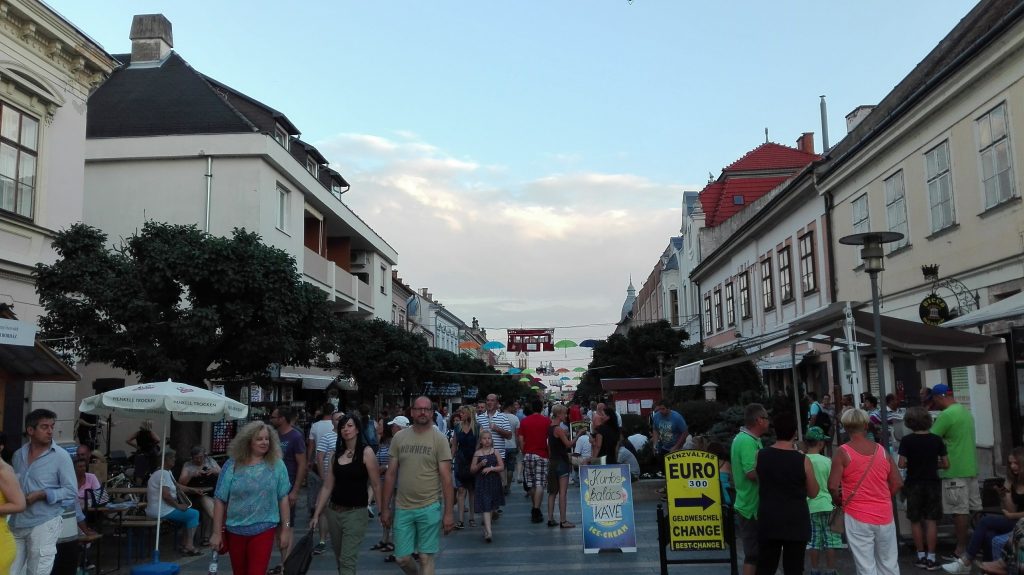 That are some hints, if you have any more, feel free to share them with us in the comments – thanks!
Pin for later…
Author:
Matic
Matic is tech startup guy who loves to spend time outside. In his free time he is an true outdoor freak – he tends to surf, run and ride a mountain bike, and in the winter time just loves powder skiing and snowboarding. Matic also loves to travel, often has to because of work, and even more often because he wants to 🙂
If you like, please share and spread the love :)