Chris from Daily Photo Blog sent us this beautiful winter photo from Colorado, a place we also dream of visiting someday. It's just wintertime there and when he was hiking, he found this picturesque moment on the way and captured it on a photo. You can check more photos on his blog, including ours which was taken on Azores.
"Hiking during wintertime, in the Colorado foothills, and I saw these snowy shapes in the tree branches." – Chris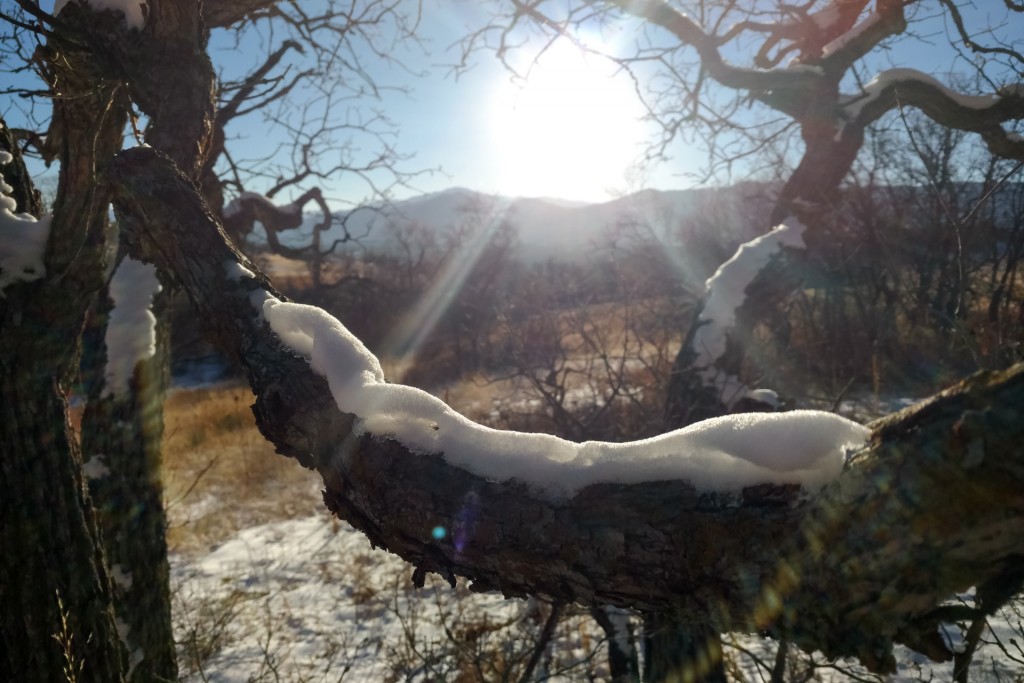 Photo (Daily Photo Blog): Colorado Snow Shapes
Urška is working in AgTech startup and love to spend time outside in nature. She like to do outdoor sport such as hiking, running, and swimming in the sea. Her biggest wish is to travel the world to explore new cultures and try out all the delicious fruits mother nature has to offer.
If you like, please share and spread the love :)