To be honest, until a few months ago, I never gave a sh*t about the pants for traveling, but used my five years old jeans all of the time. Even though a bit to big, they fit like they were tailor made for my ass, I could stick the important stuff into the pockets which are constantly on the reach of my hands, they were comfortable and hell yeah, they looked fine for any event.
On most of my trips, I was spending time around cities, hostels, and combined it with as much outdoors as possible. When going surfing and things went more exclusively outdoors and crazy, I traveled there with the jeans, and spent most of the time in the shorts afterwards, using jeans just for the colder times.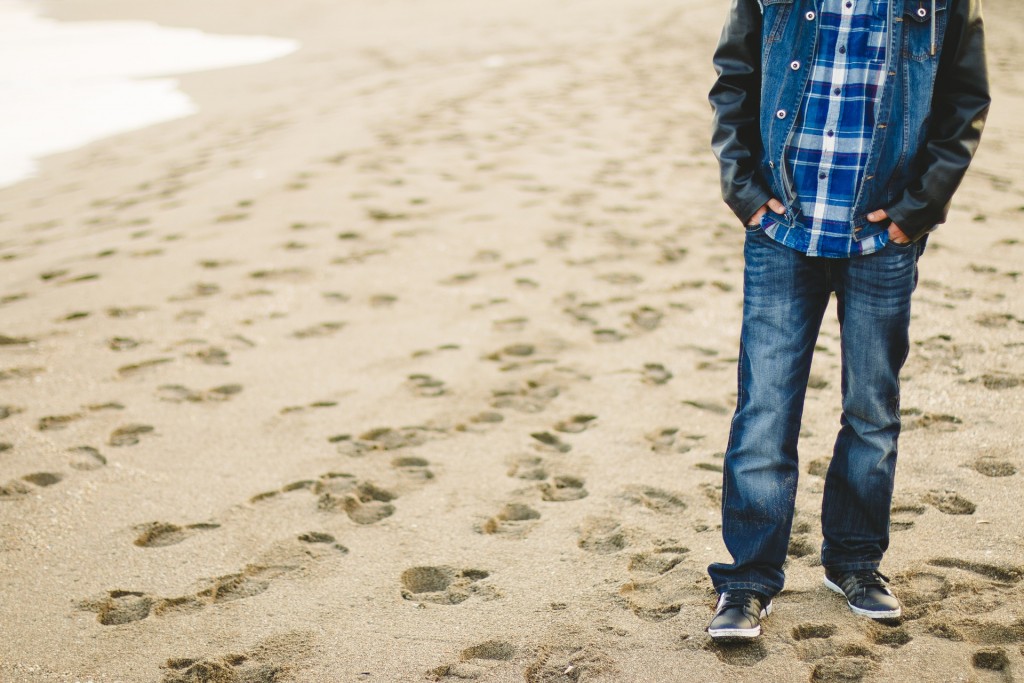 But then at some point, after re-uniting with an old friend of mine, a fellow surfer who travelled half of the world to date (and is on the way on another half right now), he (the good-old-rocker guy) showed up with some hiking pants. I was like "what the heck?!" in my head. Something must have clicked in his head in the past years on the road, in the end of the day he's a smart guy.
The situation was, we were going for an adventure travel. An advanture which involved moving literaly every day, sleeping in the tent half of the time, and the rest of the time in a van, car, and, well – a few hostels as well. An adventure involved a lot of travelling, trekking, walking around the city, and of course, spending time around beaches and natural places that waited to be discovered.
It was an early autumn and we were heading to Portugal and afterwards to Madeira, and it can get quite cold in those days there, such as down to 8 degrees Celsium during the nigh. Each of us had something in the range of 40-50 liters of equipment, which included a thick wetsuit, a part of the tent, a sleeping bag, and in my case even a small *link* travel laptop. So you can imagine that the space for the actual clothing was "fairly limited".
During that trip, I realized that for an outdoor adventure travel, which includes also visiting cities and jumping around airports, there is a way better alternative than jeans. Why:
 my jeans took quite a lot of space in the baggage, especially with the belt
when wet, they took a lot of time to dry up, so washing them and drying overnight isn't really an option
the pockets without zippers meant that taking them off when having keys in the pocket may mean losing keys
sleeping in jeans (inside a sleeping bag for 20 degrees when it's 8 degrees out there) is OK, but there is a more comfortable way with good pants
a performance material may be warmer in the night, cooler for walking, waaaay more flexible, and lighter
That's why at some point, I started looking around for a somewhat similar option, found a few and tested them out. It's not that they only replaced my jeans as the travel pants, but I even use them on casual days when I'm not on the go – they became somewhat ultimate pants for the free time for me. Why:
they are light, flexible, quickly drying
they are as comfortable as the most comfortable training suit
to pack, they take as little space and weight as shorts
even after they were packed in a really messy way, they look like they were ironed
zipper pockets rule
they look just fine on the airport, in the city, and everywhere I go
they're fine also for going out and to bars if necessary
did I mention they're meant for hiking and walking? I never thought pants can make such a difference!
they work like pyjamas in the sleeping bag 🙂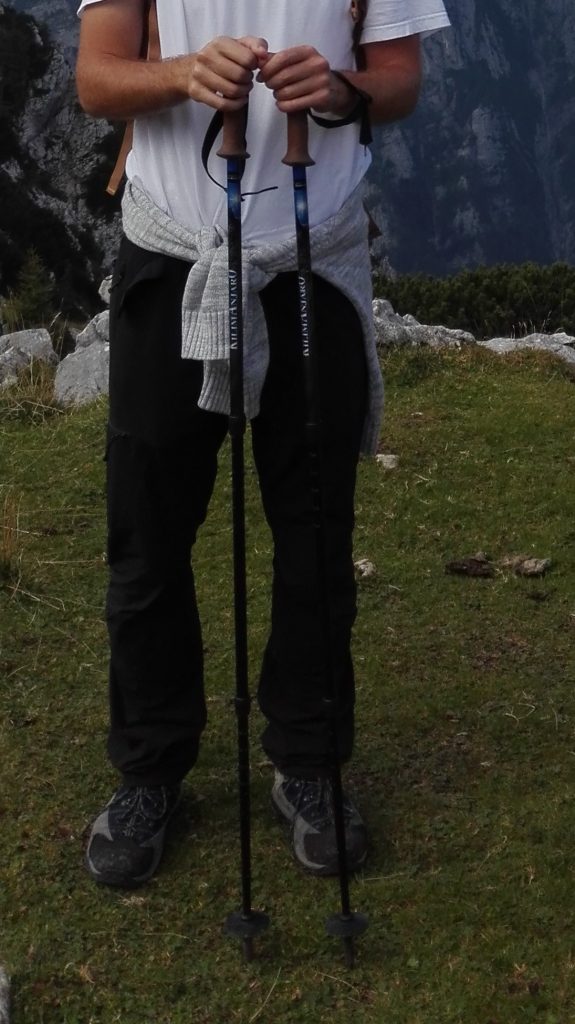 So yes, I am hooked. Since them, I camped around multiple islands, in the Alps, and so on, and spent a whole lot of time in those pants on different activities, which included besides traveling and hiking also mountain biking and trail running in a bit colder weather. If you need one pair of pains (and this is the case when you travel on your own power), those are the ones to pack.
When picking up such pants, you should however think about a few factors:
you want the material to be stretchy, breathable and drying, so I recommend high-performance ones
you want some that look fairly good and don't have logos and stickers all around, and stick to a single color
again: the zipper pockets rock
These are the best pants for adventure travel I could found:

Sukutu Quick-drying pants for hiking, if heading to warm areas (summer in the hills, …) and prefer darker pants.
Lanbaosi Men's Dry Quick Hiking Pants Straight Fit Stretchy Army Trousers
, if you prefer a bit ligher colored. Can get dirty quicker 🙂
The North Face Trekker Men's Convertible Shorts those are special because they are 2 in 1, meaning you have 2 pants in 1, they are long pants but can be converted into shorts with a zipper above the knees, how about that 🙂
That's as far as my experience goes with the adventure travel pants for now. What about yours?
Pin for later…
Disclaimer: This post contains affiliate links. If you click on one and make a purchase, we might make a little extra spending money, at no extra cost to you. All opinions are our own and these products have been found useful during our travels and come highly recommended to you.
Author:
Matic
Matic is tech startup guy who loves to spend time outside. In his free time he is an true outdoor freak – he tends to surf, run and ride a mountain bike, and in the winter time just loves powder skiing and snowboarding. Matic also loves to travel, often has to because of work, and even more often because he wants to 🙂
If you like, please share and spread the love :)