A nice area for surfing holidays with a bunch of spots, facing different directions. If you're a bit crazy and not at all lazy, then you may make a few sandwiches, take your board and a bottle of water, and explore most of them by foot.
Here go the spots:
Cerro, Baia and Cantinho da Baia
Those spots are all situated on a long sandy beach, and are looking in a bit different directions. That means that you may find some surf when the waves are rolling in from different diections. Cerro on the east is open towards north-east, Baia towards the north, and Cantinho da Baia towards the north-west. The long beach with white sand hosts a few surf schools, mainly in the west or east areas. In general, the spots there are beach-breaks, and if you feel like walking down the beach in one direction or another, you may find some uncrowded waves, even though most of the people stick to a few peaks in the spots. There is often a bit of wind blowing on the beach, but sometimes, eary morning sessions may serve glassy and well-defined waves of clean water that are pure pleasure. However, often, the wind makes the beach-break pretty messy.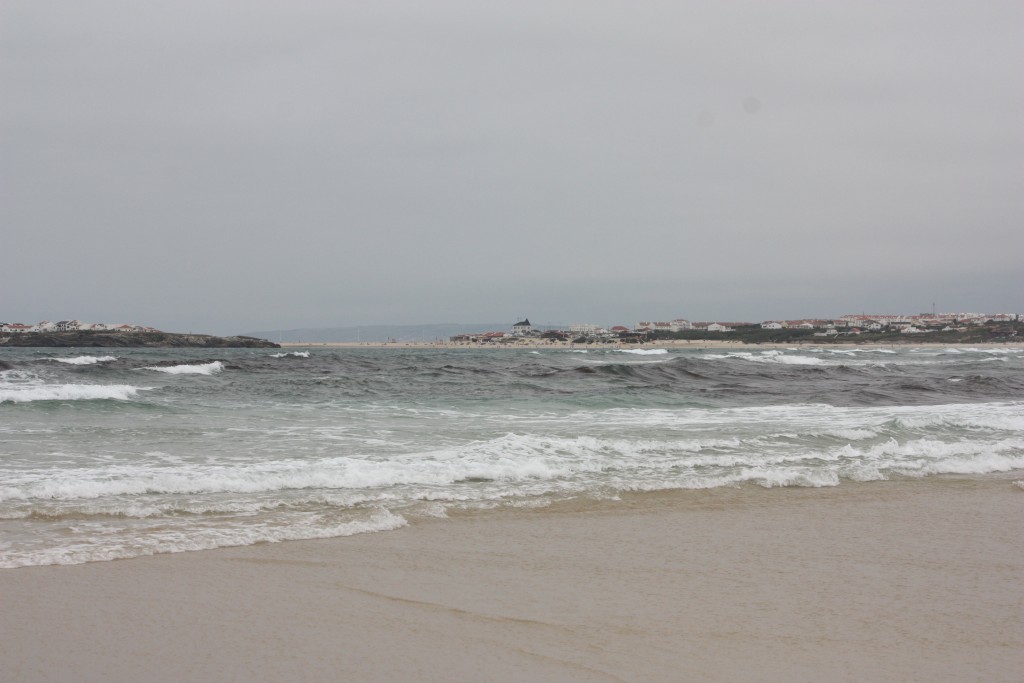 Prainha
Prainha is a point-break, working on swells more or less from the north side, with a nice left wave. The point of break is relatively shallow, and some localism may be found there (we didn't have problems, though). With the low tide, it may be difficult to exit the water, because a large area with a bottom that's not pleasant to walk can get too shallow to even paddle over it, and very annoying to walk without boots. So don't stay in low tide until it starts getting dark, if you don't know the spot well.
Supertubos
A spot facing the west with a sandy beach, that produces tubes relatively close to the shore. Can get super-crowded on the right days, as it's a classic spot for hunting the tubes. It is also a contest venue. When walking there, you will smell dead fish from the factory nearby.
If you want to be in the water quickly in the morning, and feel like on holidays at the same time, then probably it's best to stay in Baleal. You can get relatively cheap accomodation there (check on the web), because there are plenty of surf-houses around that you can share with other like-minded people. In Peniche, on the other hand, there are a lot of people offering accomodation for relatively low prices on the street. The whole flats or even houses. So if you are a group of people, you may get a flat there for a few weeks from somebody local. We don't have experience with that, though. Behind the Baia beach and spot, there is also a camping space.
There are some bars in Peniche, as well as on the beach in Baleal, where during the season, a classic surf-resort spirit is present. A lot of people camp there with the camper vans.
Questions? Additions? Suggestions? Let us know in the comments!
Author:
Matic
Matic is tech startup guy who loves to spend time outside. In his free time he is an true outdoor freak – he tends to surf, run and ride a mountain bike, and in the winter time just loves powder skiing and snowboarding. Matic also loves to travel, often has to because of work, and even more often because he wants to 🙂
If you like, please share and spread the love :)